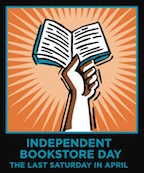 The fourth annual Independent Bookstore Day, scheduled for April 28, is a little over three weeks away. Here is another look at what indies around the country have planned:
In addition to a full schedule of in-store festivities, including huge "book cover cut-outs" for customers to pose with, Changing Hands Bookstore in Phoenix and Tempe, Ariz., will use Independent Bookstore Day as an opportunity to celebrate the "historical role of indie bookstores as centers of activism and social change." From noon until 3 p.m., representatives from groups including the ACLU of Arizona, Moms Demand Action, International Rescue Committee Phoenix and the Council on American-Islamic Relations Arizona will be at both Changing Hands branches to talk about their missions.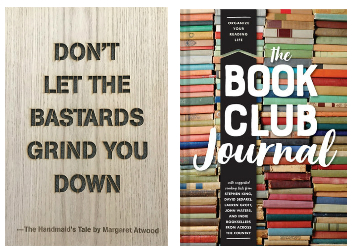 IBD exclusive merchandise
At The Book House in Maplewood, Mo., plans for April 28 include giveaways, storytime sessions, activities and author events. Debbie Manber Kupfer, author of Adana the Earth Dragon, will discuss and read from her newest children's book, while Ed Wheatley, co-author of St. Louis Browns: The Story of a Beloved Team, will talk about his book and a recent PBS documentary version narrated by Jon Hamm.
The Toadstool Bookshop in Keene, N.H., has a packed schedule for Independent Bookstore Day. The celebration will begin at noon with a craft and storytime session, and at 1 p.m., an a cappella group from Keene State College called Chock Full O' Notes will perform. For the rest of the afternoon, authors will be stopping by for book events each hour on the hour. They include former ESPN anchor Sandra Neil Wallace, who will sign copies of her children's book Between the Lines; teacher and "circus education pioneer" Jackie Leigh Davis, who will demonstrate activities from her book DIY Circus Lab for Kids; and David Random, on hand to discuss his crime novel Connected.
In La Cañada Flintridge, Calif., Flintridge Bookstore & Coffeehouse is incorporating National Poetry Month and Earth Day into its plans for April 28. From noon until 2 p.m., authors and environmentalists Michael Peevey and Diane Wittenberg will sign copies of their book, California Goes Green: A Roadmap to Climate Leadership, and from 3 to 5 p.m., poet Kim Dower, poet laureate of West Hollywood, will read from her collection Last Train to the Missing Planet and host a poetry open mic event. Other plans for the day include visits from therapy and rescue dogs, prize drawings to win a tote bag full of books, a Where's Waldo contest and more author events for both children and adults.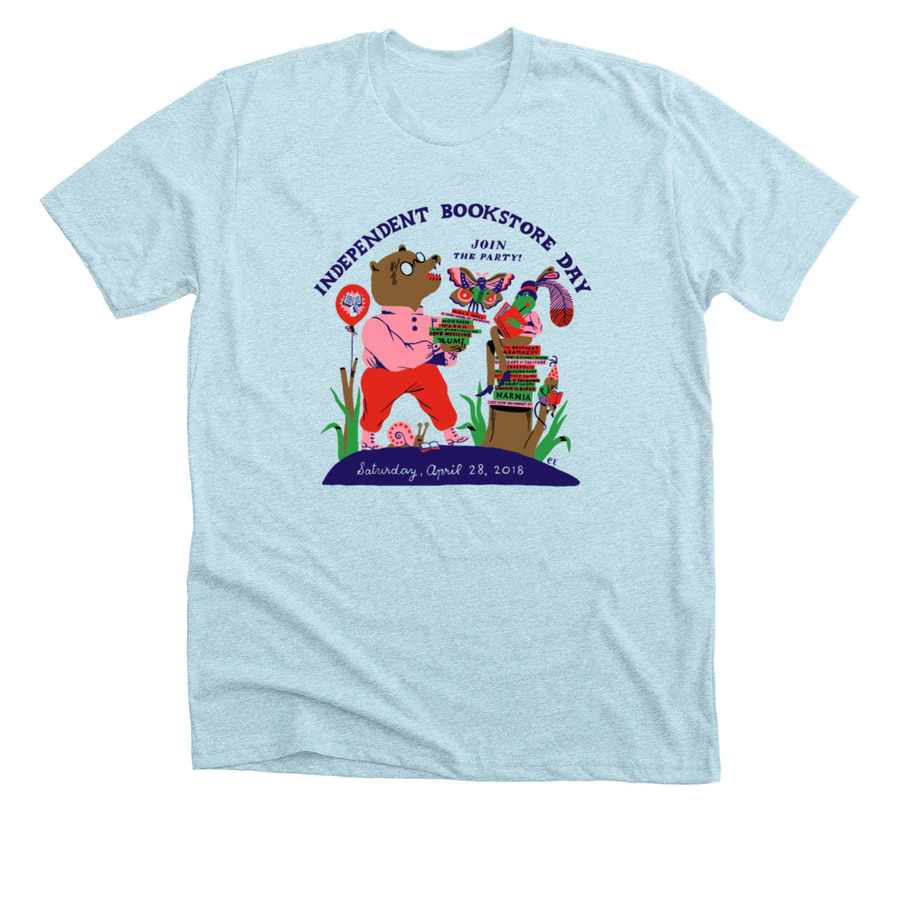 The fun will begin early at Wellington Square Bookshop in Exton, Pa., with a 10 a.m. children's story time. From there, customers can get their faces painted between 11 a.m. and 2 p.m., and weather permitting , Wellington Square will host a yoga class outside in the town square. Throughout the day there will be free coffee and tea, as well as a raffle with proceeds going to the Chester County Food Bank, and the festivities will conclude with a happy hour featuring wine, hors d'oeuvres and special sales.
And last but not least, Cellar Door Books in Riverside, Calif., will mark Independent Bookstore Day with all-day voting for two awards: the Children's & Teen Choice Book Awards and Cellar Door's own Indie Next Choice Awards. The Children's & Teen Choice Awards is a national book award chosen entirely by kids, and Cellar Door will have shelf-talkers of the nominees located around the store. For the latter award, customers will be able to vote for their favorite books from the January-April 2018 Indie Next Lists, and the top three winners will be featured in a special display and be discounted the week after IBD. Customers will also have the opportunity to pick up IBD-exclusive merchandise throughout the day.