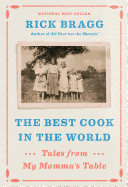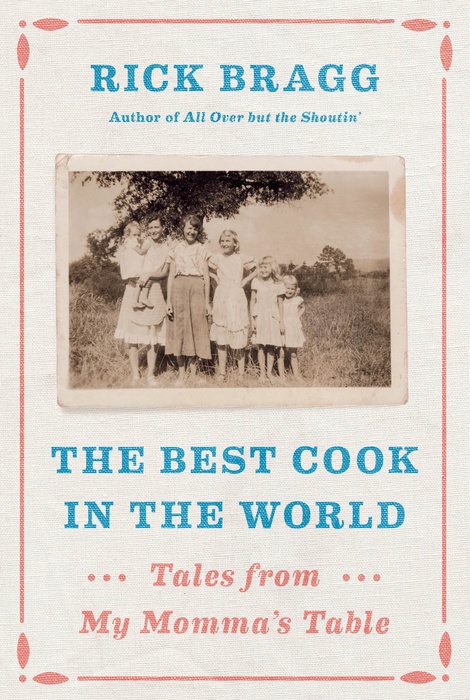 Readers need not identify as foodies to love the latest volume of family history from Pulitzer Prize-winner Rick Bragg (My Southern Journey: True Stories from the Heart of the South), which delves into the rich and varied history of culinary tradition that became his mother's table.

After her sons proved hopeless in the kitchen, Bragg's mother, Margaret, had no heir to her Alabama cooking, so Bragg offered to pass her knowledge on to the world. This collection of recipes and essays is a hymn to the roots of their family cuisine. If a peek into the inner workings of a rural Southern kitchen, complete with closely guarded recipes, isn't intriguing enough, Bragg begins with a summary of his mother's qualifications, explaining, "Since she was eleven years old, even if all she had to work with was neck bones, peppergrass, or poke salad, she put good food on a plate.... She cooked, in her first eighty years, more than seventy thousand meals."

In each chapter, Bragg recounts the family story behind an essential meal and concludes with recipes. He begins with his grandmother Ava, whose terrible cooking as a new bride starved Bragg's grandfather Charlie into summoning his own scoundrel of a father to live with them and show her the ways of salt pork and cat's-head biscuits. "The old man" and Ava locked horns with near-homicidal results, but as he tutored her in creamed onions, beans with ham bone and cornbread, they forge a kinship--call it True Grits. As time passes, Charlie and Ava's growing family must use the land, their garden and their meager stores to survive the Great Depression, often subsisting on dried beans, cornbread or less.

Bragg fills these tales of a family--who "would not... step over a dead body to get to the supper table. They would, however, drag one out of the middle of the road and leave it in the weeds to get back to the house on time if my grandma was frying chicken"--with hilarity, tender nostalgia and enough pork fat to give Emeril Lagasse the vapors. Bragg states early on that Margaret's cooking may not fit every diet. Bacon grease and lard figure prominently. Each recipe, however, deserves to be read for the affection and humor between Bragg and his mother, who views cooking from a book with heavy skepticism and never measures her ingredients. A testament to soul food, a part of Southern heritage "that binds us more than it shoves us apart," The Best Cook in the World makes for rib-sticking fare, indeed. --Jaclyn Fulwood, blogger at Infinite Reads

Shelf Talker: Famed for his family histories of rural Southern poverty, Rick Bragg divulges the secrets behind his mother's table, complete with recipes.