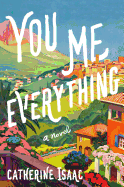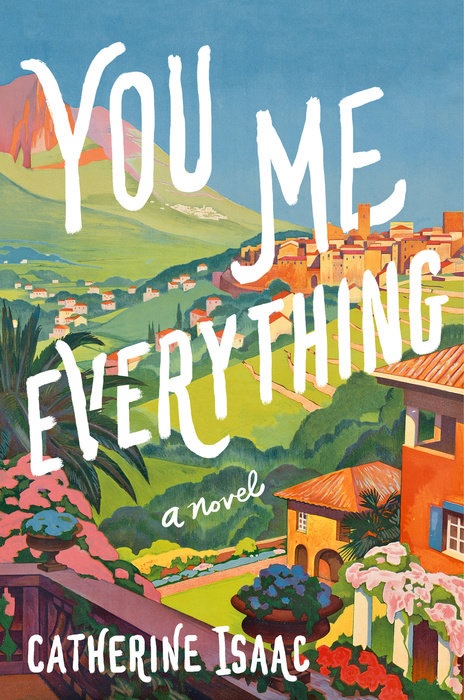 Catherine Isaac is the pen name for British author Jane Costello, who has spent the past 10 years writing such lively romantic comedies as Summer Nights at the Moonlight Hotel and Bridesmaids. However, Costello chose a pseudonym for her American debut, You Me Everything, a more complex story that probes serious issues about the bonds of family love and the sacrifices made therein.

The novel opens in Manchester, England, where 22-year-old Jess is deep in labor. While facing the agony of childbirth with her mum at her side, Jess is furious that her boyfriend, Adam--a man whom Jess fell in love with in college, who is also the baby's father--is markedly absent. By the time Jess cradles son William in her arms, Adam surfaces, reeking of stale booze and another woman's perfume.

The timeline then leaps ahead 10 years. Jess, a teacher of creative writing at a local college, is a single mother--and has been since a few months after William's birth. A small circle of friends, along with Jess's attentive parents, have helped her through every joy and dark moment of the past decade. Adam--never wanting a child or to settle down--lives luxuriously, managing a beautiful hotel in the hills of Southwestern France. He "is not a neglectful father," Jess says. "He pays his maintenance on time, remembers William's birthday and Skypes when he says he will. But our son is no more than a small piece in the jigsaw of Adam's colorful life."

It is Jess's mother who insists that William, now 10 years old, needs to have a more substantial relationship with his father. Jess, on summer vacation from teaching, hates to leave her mother, as she is very ill, battling Huntington's disease. But Mum, faced with mortality, is adamant that Jess needs to seize the moment and find a way for Adam to take on a more active role in his son's life. Thus, Jess and William make an 825-mile, 28-hour car journey to Château de Roussignol, Adam's stomping ground. There she hopes free-spirited, fun-loving Adam and inquisitive, bright William will finally form a tighter bond.

What ensues is a tender and reflective story that covers a span of five weeks. Adam, still a player with women, is warm and welcoming to both William and Jess, and he plans exciting outings for all three of them. Meanwhile, Jess recalls what drew her to him in the first place, and all the reasons why Adam--having never experienced the love, loyalty and commitment found in families--might not have been able to settle down. This is a multi-layered, heartbreaking story of abiding love. Isaac's graceful, nuanced storytelling gains an unexpected depth and clarity readers are sure to find riveting. --Kathleen Gerard, blogger at Reading Between the Lines.

Shelf Talker: An idyllic summer vacation to France becomes a turning point for a 33-year-old woman, her ex and their 10-year-old son.