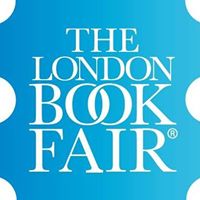 "Certainty on people and being able to access talent is key for us," said Lis Tribe, group managing director of Hodder Education and president of the U.K. Publishers Association, during a Tuesday morning panel discussion at the London Book Fair about the challenges facing the U.K. publishing industry with regard to Brexit.
On the panel with her were Baroness Rona Fairhead, Minister of State for Trade and Export Promotion at the Department for International Trade, and lawyer Miriam Gonzalez, co-chair of the law firm Dechert LLP's International Trade and Government Regulation practice, while Stephen Lotinga, chief executive of the Publishers Association, moderated the discussion.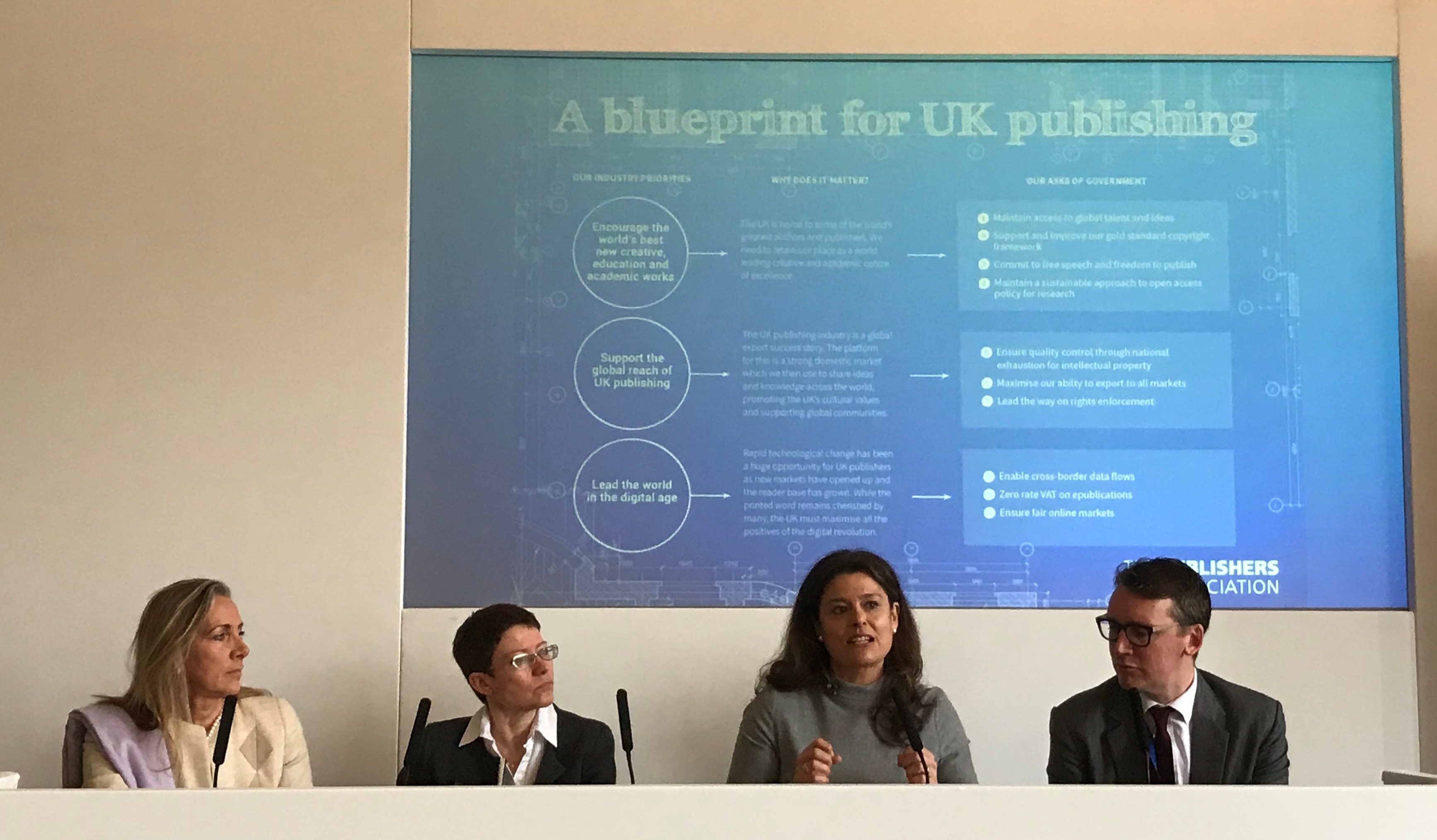 From l.: Baroness Fairhead; Lis Tribe; Miriam Gonzalez; Stephen Lotinga
Chief among publishers' concerns, Tribe continued, was the ability to find and recruit talented staff from around the world, and she stressed the need for the "uncertainty about living and working in the U.K. when from abroad" to be resolved. She recalled her amazement when a recently hired Polish editor asked her how he could be sure that Hachette, Hodder's parent company, was committed to remaining in the U.K.
"We know we're worried about whether foreign nationals can work here, but those nationals are worried about whether the companies they join will still be in the U.K.," remarked Tribe.
Also high on the list of her concerns was the ability to export books around the world without them being "stuck in docksides in customs clearing," which she said would be disastrous for educational publishers. And looking ahead to future trade agreements with the European Union or any other country, Tribe stressed the importance of remaining steadfast on the U.K.'s "gold standard" copyright framework and said she and her colleagues "don't want any parts of that traded away for the sake of other points" in a potential Free Trade Agreement.
Fairhead said that the government is "committed to continuing to support this industry and continuing to help build trade." She noted that when it comes to the 40 or so trade agreements with third countries that the U.K. is party to as a member of the E.U., the plan is to try to "rollover" unchanged as many of those agreements as possible through the transition period. She reported that so far, those conversations have gone "pretty positively," adding that "nobody really wants a change and everybody's agreed they don't want a cliff edge."
As for new trade agreements, the U.K. is not able to enter any until after Brexit's "implementation phase" is complete and cannot even begin to negotiate new agreements until March 2019. Until that time, Fairhead explained, the Department for International Trade is doing preparatory work and actively seeking feedback from industry associations and individual businesses to guide future policy better. By October, the government plans to release some guidelines clarifying its stance on certain trade issues.
Gonzalez, who has been involved in negotiating with the E.U. in the past, said that things should be fairly predictable for businesses at least up until December 2020. For something hugely unexpected to happen before that point, she continued, something would have to go "very wrong" with the U.K.'s negotiations. For publishers at least, there could be a lot of "seamless trade" if negotiators manage to "do this cleverly" and make things as "predictable as possible."
She added that what "worries me enormously," though, is the lack of attention being paid to Brexit on the European side. While the Brexit negotiations are big news in Brussels, she said, it is almost "nonexistent" in the other European capitals. She advised U.K. businesses with operations on the continent to reach out to governments on the other side of negotiations, and she warned that should Brexit's priority continue to drop for those in the E.U., it might jeopardize the ability of both sides to reach a "meeting of the minds," resulting in "big gaps" in future agreements.
When asked during the Q&A portion whether Hachette was creating contingency plans for any worst-case scenarios, such as shipments of books being held back on the quayside, Tribe replied that "we are assuming that tariffs on physical books are not on anyone's list." --Alex Mutter