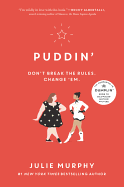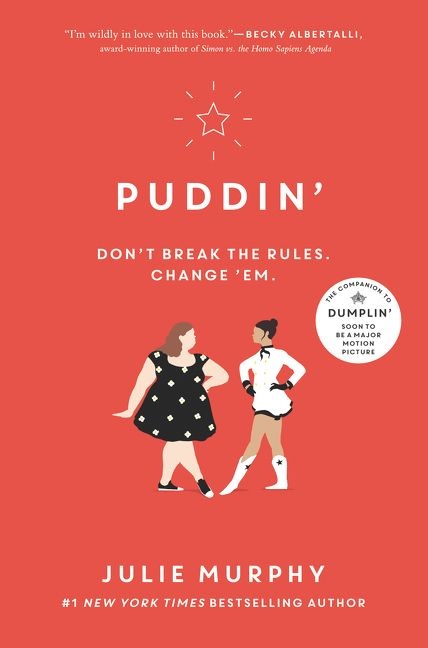 Whether readers are familiar with Julie Murphy's bestselling Dumplin' or not, they will find plenty to love in Puddin', her follow-up featuring contestants from Clover City, Texas's Miss Teen Blue Bonnet Pageant. Murphy focuses on Millie Michalchuk and Callie Reyes, two girls who--at first glance--couldn't be more different.

Millie isn't the most popular girl at Clover City High School; in fact, due to her weight, she's usually the object of many jokes. Even though she is bullied, Millie isn't a loner--she values her friendships and works diligently to keep them strong. Charming and lovable, Millie enjoys watching romantic comedies with her mother and is not a rule breaker. In fact, she can't even bring herself to use profanity in her personal thoughts: "If she wants to be treated like a bada**," she thinks, "then she should act like a bada**."

Callie, on the other hand is beautiful, popular and dating a hunk. She rolls with the "in" crowd but her friendships tend to be superficial, based mostly on how they advance her status with the Shamrocks, Clover City High School's premier dance team. Dance is Callie's life and she is determined not only to be captain of the Shamrocks her senior year but also to win the National Dance Team Championships.

When unfortunate circumstances bring the two girls' worlds crashing together, neither is ready for the results. Puddin' is told in alternating chapters, giving Callie and Millie space to tell their first-person accounts of the events that placed them on that collision course.

The authenticity of Murphy's characters makes Puddin' more than a fun, breezy read. Millie's constant battle to believe in herself and be stronger than the bullies will ring true with anyone who has ever experienced some form of harassment. And what plus-size female hasn't wondered "what it might be like to go into a mall and shop in any store [they] want, instead of just the ones that want [them]"? Millie is proud of who she is but she still has to do a daily cost benefit analysis: "Is this floral tunic too loud? Is me being happy wearing it worth the attention it will cost me?"

Callie also deals with bias and stereotypes, despite her beauty. She even struggles to fit in with her own family: darker coloring inherited from her father's Mexican roots make Callie feel like an outsider with her very white mother, stepfather and half-sister. She tells Millie, "Sometimes people think I'm not even related to them. Then when people do find out I'm Mexican, they assume my mom is a cleaning lady or that I'm here illegally." The raw honesty of Puddin's characters makes them feel like true, rounded human beings in whom readers will certainly make an emotional investment.

Above all, Puddin' is an enchanting salute to female relationships with potent themes like the value of friendship, the cost of bigotry and the vast potential of girl power. --Jen Forbus, freelancer

Shelf Talker: In Julie Murphy's follow-up to Dumplin', two high school girls learn they may not be as different as they think when circumstances force them to see beyond the superficial.