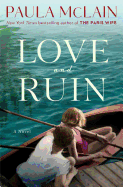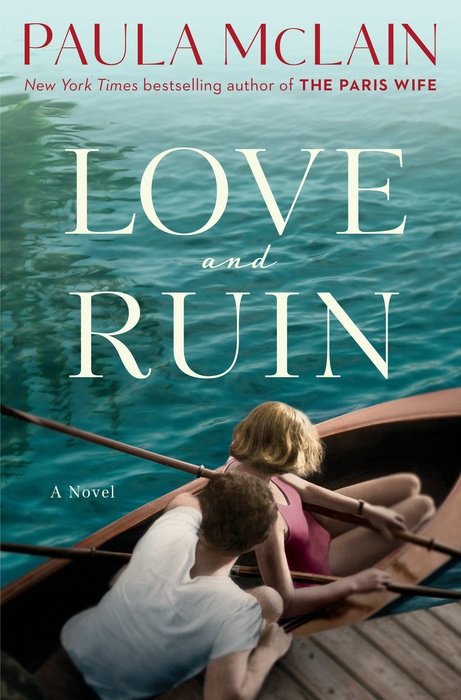 In 1937, Martha Gellhorn was a fiery young journalist grieving her father's death and trying to carve out a path for herself. Ernest Hemingway was already an international sensation, after the success of his novel A Farewell to Arms. Their first meeting, in a bar near Hemingway's home on Key West, would begin a tempestuous love story that spanned countries and conflicts. Paula McLain (Circling the Sun) charts the dramatic highs and lows of Gellhorn's love affair with Hemingway in her fourth novel, Love and Ruin.

Gellhorn's narrative voice is strong from the start, as she describes the "beautiful crusade" of the Spanish Civil War and her longing to be swept up in a meaningful story. "For better or worse I was born a traveler," she says, relating her youthful wanderings from St. Louis to Paris, New York and eventually Spain, where she found her tribe amid the rough-edged, hard-drinking war correspondents. "It felt important merely to be here, to witness everything without turning away, and to write it all down," Gellhorn muses. "But then what?" The answer, at least partly, lay in her relationship with Ernest: first idol, then mentor and friend, eventually lover and husband. But their happiness, hard-won as it was, did not last, and McLain takes her protagonists (and readers) from love to ruin with clear-eyed compassion.

The outlines of Hemingway's life and loves are well known: McLain brilliantly evoked his first marriage, to Hadley Richardson, in her 2011 novel, The Paris Wife. But Gellhorn is less familiar: though she had a long and successful career as a journalist and novelist, she fought constantly to keep from being suffocated by the shadow of the man she loved. McLain's prose brings Gellhorn--the woman and the writer--to blazing, tenacious life, as she travels through war zones, deep grief and the anguish of loving a mercurial, damaged man. From Spain to Cuba to Finland, from London during the Blitz to the beaches of D-Day (where Gellhorn was the only woman among thousands of men), McLain deftly traces the parallel triumphs and heartache of a world wracked by war and a woman battling to build a life out of words, grit and love.

"For me the war in Spain will always shine with the light of hard-won transformation," Gellhorn tells her readers. "It was like falling in love. Or looking up into the sky to see a burning arrow, which screamed to be followed." Love and Ruin, with its mesmerizing arc, shines with a similar light, and readers will find it impossible to look away. --Katie Noah Gibson, blogger at Cakes, Tea and Dreams

Shelf Talker: Paula McLain's blazing fourth novel traces Martha Gellhorn's tempestuous relationship with Ernest Hemingway against a backdrop of war.