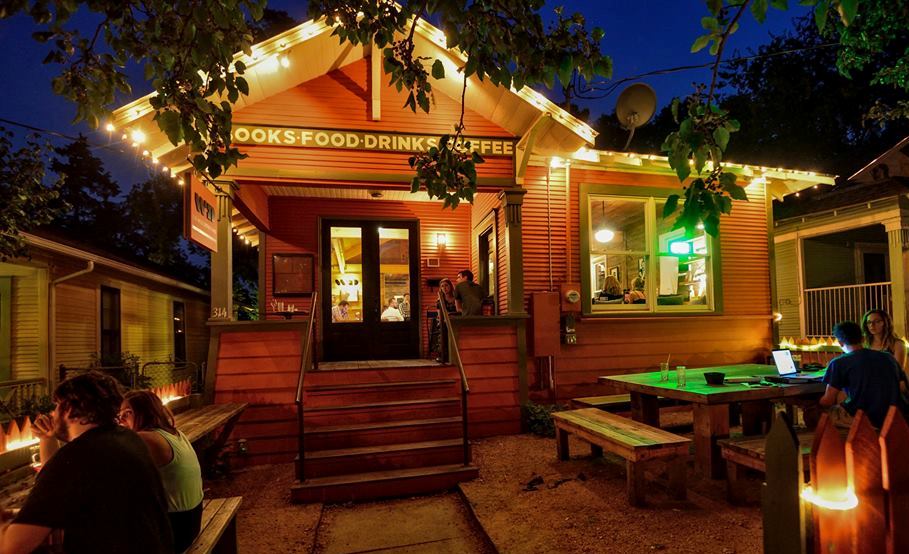 "For nearly seven decades, the house at 314 W. Eighth St. in Oak Cliff was merely a domicile," the Dallas Observer wrote in a recent profile of the Wild Detectives bookstore, café and bar. "That was before Javier García del Moral and Paco Vique owned it. Four years ago, the duo broke down walls inside the former three-bedroom, one-bath, 836-square-foot house and in the process created the coolest bookstore/bar/cafe. Free from the duties that come with domesticity, this house became a home for Dallas' long-ignored literary community."
"The past four years showed us that a project like this is feasible, not just a pipe dream, but it also proved that it requires a lot of hard work, planning, organization and tough decisions, not just well intentions and passion," Moral said. "This anniversary, like the other three before it, means that we live in a city whose people support culture and that they're not afraid to experience new things and engage in new conversations. And yes, it is also a way to celebrate the amount of talent this city has by bringing some of our favorite bands to play in our backyard. Based on our experience in previous Wild Beats birthday celebrations, it's always been an awesome day."
Last spring, the Wild Detectives began to tweak its formula, and Moral said: "All these changes have the same goal--curate, curate and curate--so that we gain the trust of our customers when it comes to discover new things: a book, a band, a writer, a performance or a discussion. And it's been the same goal since day one."