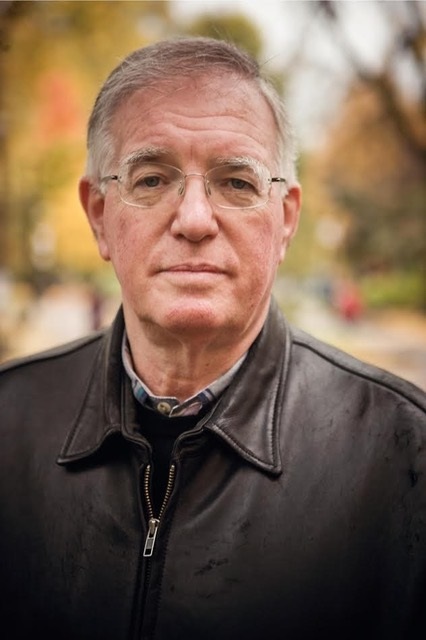 photo: Anthony Georgis
Phillip Margolin has written more than 20 novels, including Gone but Not Forgotten, Lost Lake and Violent Crimes. In addition to being a novelist, he was a long-time criminal defense attorney with decades of trial experience, including a large number of capital cases. Margolin lives in Portland, Ore. His new novel is The Third Victim (Minotaur Books).

On your nightstand now:

All the Light We Cannot See by Anthony Doerr

Favorite book when you were a child:

I devoured the Conan the Barbarian series by Robert E. Howard, the Ellery Queen mysteries written by the pseudonymous Ellery Queen and Erle Stanley Gardner's Perry Mason mysteries.

Your top five authors:

Yukio Mishima, Joseph Conrad, Leo Tolstoy, Herman Melville, Robert Caro.

I'd give my right arm to write like Joseph Conrad or Herman Melville, and I've read everything of Yukio Mishima that has been translated into English. I also love Leo Tolstoy and Robert Caro.

Book you've faked reading:

None. If I don't like a book, which is rare, I stop reading it.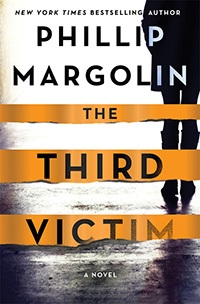 Books you're an evangelist for:

Stone City by Mitchell Smith, the best thriller ever written; Robert Caro's amazing four-volume biography of Lyndon Johnson, which has a fifth volume coming; and Bernard Cornwell's Sharpe series.

Book you've bought for the cover:

The President's Vampire by Christopher Farnsworth

Book you hid from your parents:

None. They let me read anything I wanted from a very early age.

Book that changed your life:

Ellery Queen gave me a desire to write thrillers with clues and surprise endings. Erle Stanley Gardner's Perry Mason series inspired me to be a criminal defense lawyer who tried murder cases. During my legal career I handled 30 homicides, including 12 death penalty cases, and I got to argue at the United States Supreme Court, mission accomplished.

Five books you'll never part with:

My favorite books are:

War and Peace by Leo Tolstoy, Soldier of the Great War by Mark Helprin, Stone City by Mitchell Smith, Lonesome Dove by Larry McMurtry and Caro's Lyndon Johnson biography.

Book you most want to read again for the first time:

I've read Isaac Asimov's Foundation trilogy and War and Peace three times. My problem is that I read two to three new books each week and have little time to reread books I've already read.