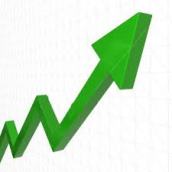 February bookstore sales rose 2.3%, to $706 million, compared to February 2017, according to preliminary estimates from the Census Bureau. This marked the first gain in bookstore sales in more than half a year.

For the first two months of the year, bookstore sales were $2.01 billion, down 5% compared to the first two months of 2017.

Total retail sales in February rose 4%, to $437.3 billion. For the year to date, total retail sales have risen 4.6%, to $882.6 billion.

Note: under Census Bureau definitions, the bookstore category consists of "establishments primarily engaged in retailing new books."