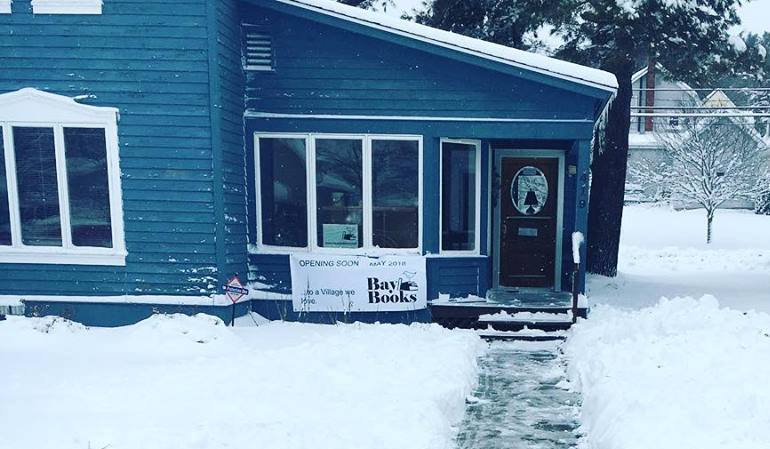 Bay Books, a general-interest bookstore, will open late in May in Suttons Bay, Mich., Bookselling This Week reported.
Owner Tina Greene-Bevington aims to make the 650-square-foot store a cultural gathering for the town, which is on Lake Michigan and has 5,000 year-round residents and many more summer tourists.
"It will be a small indie bookstore where people can come and browse or read or maybe have a cup of tea or coffee and just feel comfortable," she told BTW. "We want to provide a warm, inviting environment where people can read and also gather as a community. In the nicer months we'll have outdoor seating and set out water for dogs walking by. I like to garden, so we'll also have flowers and flower beds that catch your eye and bring people in."
Bay Books will offer general titles, children's literature, regional titles and books on food and wine (there are many vineyards in the area), plus some used books and sidelines like gifts and cards.
Greene-Bevington retired after a career working in education administration and teaching graduate classes in math and science as well as working in public relations at Proctor & Gamble. She also has a culinary arts degree, works occasionally as a personal chef, and had a business teaching cooking courses and hosting wine-tasting dinners.
Bay Books is located at 419 N. Saint Joseph St., Suttons Bay, Mich. 49682; 231-944-6809.