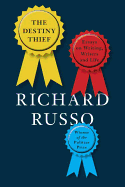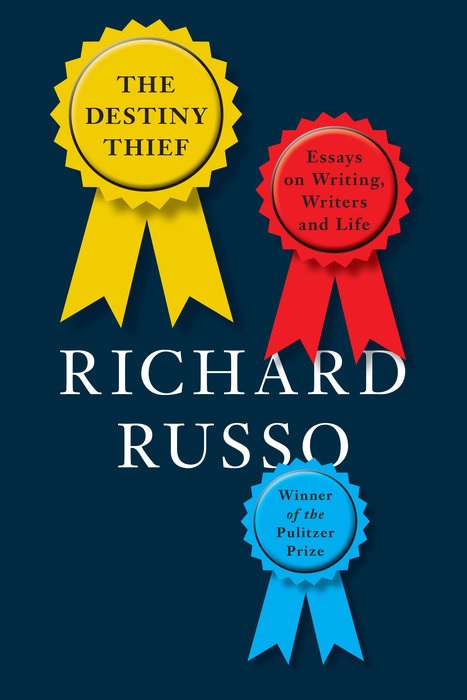 Richard Russo's first collection of essays--in a career of more than three decades that includes a Pulitzer Prize for his 2001 novel, Empire Falls--is an insightful blend of excellent writing advice, revealing memoir and cogent literary criticism.

One of Russo's recurring themes here is the writer's search for identity and a true voice. It surfaces in the title essay, as he describes how he wrestled with the choice between an academic career and life as a novelist; he initially resisted grounding his fiction in the small towns of upstate New York, like Gloversville, where he grew up. In the book's concluding essay, "The Boss in Bulgaria," he considers his resolution to concentrate his literary career on "a patch of dirt about the size of Faulkner's"--something at that time that "felt like nothing so much as defeat." This he links to his struggle to provide meaningful counsel as the featured guest at a writing conference for young Bulgarian writers, seeking their own voices in a country only recently freed from Communist control.

"Imagining Jenny" is the most deeply personal in the collection, and a tour de force. In it, Russo describes the emotional winds that buffeted him as his dear friend and Colby College teaching colleague Jim Boylan underwent gender reassignment surgery in 2003 to become Jennifer Finney Boylan. It's not only a moving account of a deep relationship, but also an exploration of the demands the process placed on someone who imagines things for a living, and even upon Russo's picture of his own marriage.

Russo departs from the dominant personal tone of most of the pieces to appraise the work of what appear to be two writers for whom he has a particular fondness--Charles Dickens and Mark Twain. In describing The Pickwick Papers, Dickens's first novel, written when he was 24, Russo is impressed by "how sure-handed and confident a writer the young Dickens already was." While he concedes it might not be Dickens's greatest novel, "its pleasures and delights are myriad, and none more thrilling," he concludes, "than the spectacle of genius recognizing itself." He's not quite as effusive in his praise for the nonfiction of Twain, who viewed truth as "not just elastic but indeed designed to be stretched," but he's an unabashed admirer of the "witty, playful exuberance" of the writer's storytelling.

Richard Russo's wise, hard-earned counsel to aspiring writers on other subjects that include humor, point of view and the demands of a writing career only enhances the value of The Destiny Thief. The fact that it's enriched by glimpses into the humane, generous heart of this talented author is an added treat. --Harvey Freedenberg, freelance reviewer

Shelf Talker: Prize-winning author Richard Russo's collection of nine essays offers some sage advice on the writing life and life itself.