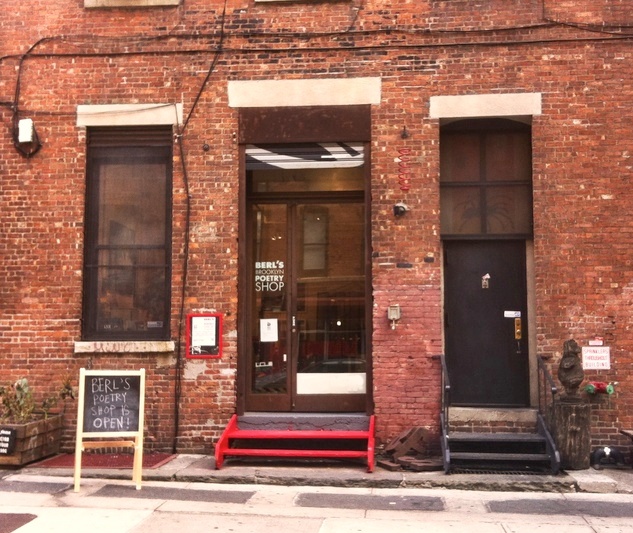 A chalkboard outside Berl's Brooklyn Poetry Shop reads: "New Year's goal: Read more poetry!" amNewYork noted in its profile of the DUMBO neighborhood specialty bookstore that features "tables splayed with various sizes of poetry books, in a range of colors and formats, adorn the small space. Shelves on the perimeter of the bookshop alphabetize the authors by first (rather than last) name, and record store-style flip shelves organize titles by contemporary poets, showing off their artwork to perusing customers who may pick a vintage album for the same aesthetic reasons."
Owners Farrah Field and Jared White started selling books from independent poets and small presses at the Brooklyn Flea in 2011 before moving into a storefront. "We wanted to do something kind of different than anyone was doing," White said. "We focus on small presses and handmade books, stuff that doesn't usually end up in bookstores."
Berl's "attracts a strong local contingent, as well as tourists walking their way through the historic neighborhood," amNew York wrote.
"We're the only bookstore doing this with poetry in New York," White said. "And Brooklyn is the place to do it because there's such a rich, totally open community."