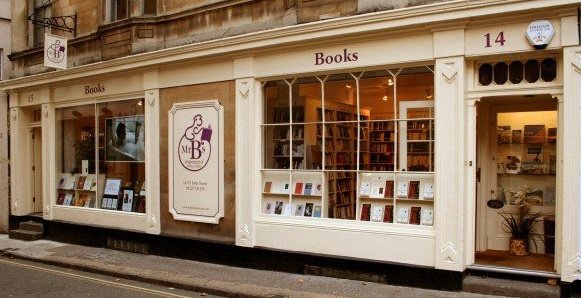 At Mr. B's Emporium of Reading Delights in Bath, England, co-owner Nic Bottomley and his staff offer a variety of personalized reading gifts, including what he refers to as Reading Spas and Reading Subscriptions.
For the Reading Spas, customers book a time to sit down with a Mr. B's bookseller and, over tea and cake, discuss the books they love and what they like and don't like. That bookseller then selects 15-20 books they think the customer will enjoy, and spends the remainder of the session introducing the titles to the customer. The net result, he said, was that "you're making a new customer, probably for life," and people who receive the Reading Spa gift will often then buy them as gifts for others.
Bottomley, who outlined the programs at a meeting of the European and International Booksellers Federation at the London Book Fair earlier this month, reported that the gift costs £80, or around $112, and includes about £55, or just under $80, worth of books, along with assorted merchandise like a Mr. B's mug or tote bag. It is not uncommon, he said, for customers to spend an additional £20 ($28) or so on books beyond those included with the gift. He added that Mr. B's can do up to four Reading Spas per day and time slots are usually booked two and a half months in advance.
In 2011, Mr. B's began offering Reading Subscriptions. Unlike many other book subscription services, these are entirely bespoke. It begins with a customer filling out a questionnaire about their reading tastes. They then receive a handpicked book each month, and customers can choose to subscribe for three months, six months or a year. The subscriptions cost £45-£145 ($63-$202) for paperback books, and Bottomley said the service now has around 1,200 subscribers.
In addition to the money that these services bring in, one of the benefits is that they essentially constitute "constant training" for handselling. Booksellers at Mr. B's often ask each other about books and pool their knowledge, often learning about genres and authors they wouldn't typically read.
"It all does stem from just wanting to shove down people's throats what books we want them to read," Bottomley said wryly. --Alex Mutter