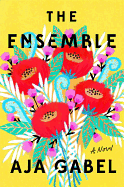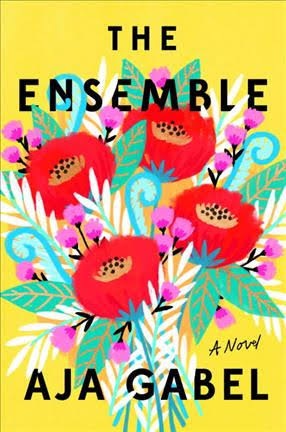 First-time novelist and former cellist Aja Gabel delves deeply into the sacrifice and passion needed to deal with the fiercely competitive world of classical music, and the relationships among four friends who find a way to make it to the top together.

In 1992, four young string musicians form the Van Ness Quartet, trading promising solo careers for the lure of greater fame and fortune as an ensemble. Ambitious, steel-spined first violin Jana knows she thrives best when playing with others. Privileged viola prodigy Henry could become a superstar on his own, but his friendship with Jana keeps him loyal to the quartet. Sweet, gentle second violin Brit has no family and clings to her fellow musicians as a substitute. Daniel, cellist and ladies' man, waits tables to pay for his rented tuxedos and instrument, sometimes resenting his need to work harder than the others to stay in the music business.

Gabel follows the Van Ness members over the course of 18 years, through their ups and downs as they win and lose competitions, support and antagonize each other, and find their way home to one another through music again and again. Set in the classical music hubs of San Francisco and New York City, The Ensemble also tracks the journey of four young adults through the United States' shifting emotional landscape, forever marred by 9/11, at a time when their own lives are still settling into their final shape.

Complex and tender, this slice of life reveals the toll professional music takes on relationships, with its requirement of constant travel, and physically, as the musicians suffer injuries from routine bruises to excruciating arm pain. Although the story of the quartet itself remains largely one of success, Gabel puts her characters through life's wringer with failed relationships, family tragedies and the constant demands of the industry if one wants to remain at the top.

Though their bonds shift and loosen at times, with Henry often courted for solo endeavors and Daniel's jealousy rising and ebbing, the four friends weather their storms with passable if imperfect grace. Anyone who has spent the better part of their adult life with a particular set of friends will relate to the familial quality of their rapport as other, lesser groups form and dissolve around them. With its range of topics and core theme of chasing a passion, Gabel's debut will strike the perfect chord with book clubs and readers who love character-driven narratives. --Jaclyn Fulwood, blogger at Infinite Reads

Shelf Talker: Aja Gabel's debut novel follows the members of a string quartet from young adulthood to middle age for a beautiful portrait of lifelong friendships.