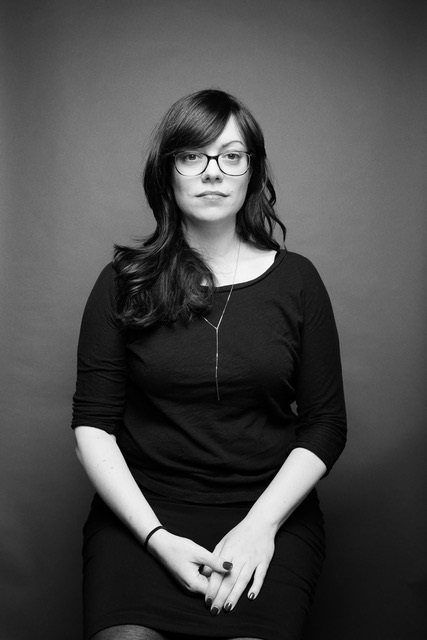 photo: John Midgely
Michelle Dean is a journalist, critic and the recipient of the National Book Critics Circle's 2016 Nona Balakian Citation for Excellence in Reviewing. A contributing editor at the New Republic, she has written for the New Yorker, the Nation, the New York Times Magazine, Slate, New York magazine, Elle, Harper's and BuzzFeed. She lives in Los Angeles. Sharp: The Women Who Made an Art of Having an Opinion (Grove Press, April 10, 2018) is her first book.

On your nightstand now:

I've been trading off between Helen Garner's This House of Grief, Vivian Gornick's Approaching Eye Level and Lisa Halliday's Asymmetry. I tend to read a few books at once right now, because I have finally reached a point where not every book I read is something I have to review, and I get to dally and actually enjoy them and think, well, today I need a little more Gornick but tomorrow I'd like some Halliday.

Favorite book when you were a child:

This is a difficult one, because I read so much. But probably Emily of New Moon, tied with Anne of Green Gables. I had a stereotypically white Canadian upbringing, and these two girls were presented as models of what I could and should be. I fancied myself weirder than the average child (which was probably true in a less self-aggrandizing way) so of course lightly preferred Emily to Anne.

Your top five authors:

You know, it changes all the time. I've noticed I seem to prefer Commonwealth writers to American ones, a leftover from a Canadian literary education. At the more established end of my preferences, I love Alice Munro and Michael Ondaatje and pretty much everything Ian McEwan wrote up to Saturday. But I've also in recent years become addicted to Sarah Waters and Tana French, who are producing the kind of fiction that you can read 20 times over and discover new things hidden in the folds.

Book you've faked reading:

I've not exactly faked it, but I've tried to read Infinite Jest and have never been able to quite get through it. I know a lot of people must pick that one, but I think I have an unusual reason for my aversion. It's not that I find Wallace long-winded or even bro-ish. It's actually because it touches on a very real conflict where I'm from--the Québecois defense of the French language--and treats it so trivially I can't bear to read those sections of the book. For me it's not a fun issue. But explaining this to Americans can get pretty grim, so usually I just talk about the parts I have read and liked, i.e., the Don Gately bits.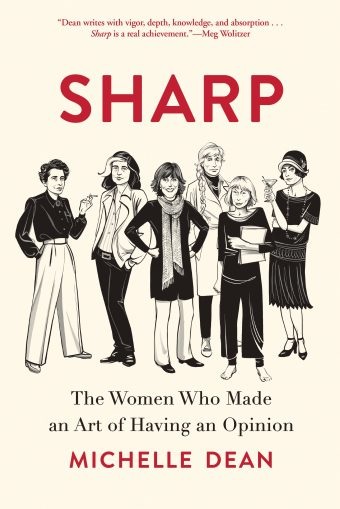 Book you're an evangelist for:

It's more of an author, for me. I often encourage people to pick up the work of a British writer named Elizabeth Taylor. That name kind of doomed her to semi-obscurity, but she wrote these wonderfully philosophical little novels about the countryside.

Book you've bought for the cover:

I get so many books free now that this doesn't really apply. Also, maybe unusually for someone of my interests, when I do buy contemporary I tend to buy e-books now. But when I was researching Sharp, I did go back and get myself some original editions of the books I liked because I wanted the original covers. I wanted a copy of The Group with the flowers on the cover, for example.

Book you hid from your parents:

My parents were so surprised by my voraciousness they didn't monitor what I read at all. But I definitely read a few sex novels that hid in plain sight, the Jean Auel books about cave people that were full of sex and then of course V.C. Andrews. But not once did anybody censor my choices, and I'm kind of in favor of that as a parenting style.

Book that changed your life:

The Journalist and the Murderer taught me that journalism could actually be intellectually complex, something I think I did not know before I read it around age 30. (I was a late bloomer.)

Favorite line from a book:

I love something George Eliot wrote in sympathy with horrible Casaubon in Middlemarch, and which I've thought about a lot when reporting out some stories: "for we all of us, grave or light, get our thoughts entangled in metaphors, and act fatally on the strength of them."

Five books you'll never part with:

My battered copy of Emily of New Moon, Janet Malcolm's The Silent Woman, Edith Wharton's The House of Mirth, Alice Munro's Dear Life and this really old book of fairytales my parents bought me in the early 1980s illustrated by a Czech artist named Jirí Trnka.

Book you most want to read again for the first time:

Honestly, Tana French's Broken Harbour, which astonished me the first time I read it. You sort of should read her three prior books before you get to it, but it was the first contemporary book in a long time that made me wonder: Hey, how'd she do that?