At Barbara Bush's funeral on Saturday in Houston, Tex., former President George H.W. Bush honored his wife of 73 years and her decades-long work to promote literacy by wearing a pair of Library Socks for Literacy. The socks, which are made by John's Crazy Socks, have a design featuring stacks of books, a cup of coffee and a pair of reading glasses. John's Crazy Socks is donating 100% of the profits from each pair of Library Socks to the Barbara Bush Foundation for Family Literacy.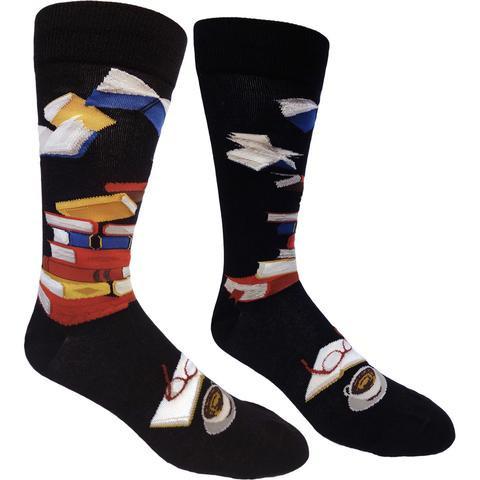 Mark Cronin, who runs John's Crazy Socks with the help of his 22-year-old son, John Cronin, who has Down's syndrome, told CBS News that the company has already sold more than 600 pairs of the Library Socks since a spokesperson for George H.W. Bush tweeted about them over the weekend. He added that he rush-delivered the socks last week after the office of the former president asked for a pair of socks that he could wear to the funeral.
The Cronins started their company in 2016 and sell more than 1,900 types of socks, with 5% of their profits going to the Special Olympics. Bush has worn socks made by the Cronins before, including a pair of superhero socks worn in honor of World Down Syndrome Day.
Since its founding some 30 years ago, Barbara Bush's foundation has raised more than $110 million for literacy. The former first lady was also a strong supporter of Reading Is Fundamental, serving on its board for many years.