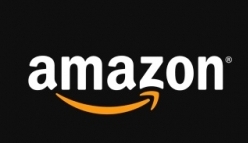 Net sales at Amazon in the first quarter, ended March 31, rose 42.9%, to $51 billion, and net income rose 121%, to $1.6 billion. Both figures were better than analysts' consensus. As a result, in after-hours trading, shares rose more than 7%, to about $1,630 a share--an all-time high.

Among highlights of Amazon's first quarter:

Sales at the AWS cloud service rose 48.6%, to $5.442 billion, and operating income rose 57.3%, to $1.4 billion.

For the first time in four years, Amazon is raising the price of Prime membership, to $119 from $99, effective June 16. Founder Jeff Bezos recently revealed that the company has more than 100 million Prime members.

Sales and earnings figures included results for Whole Foods, which Amazon bought last year, adding $4.2 billion in revenue.

Books, which were the first product Amazon sold, weren't mentioned in the lengthy press release about first-quarter earnings.