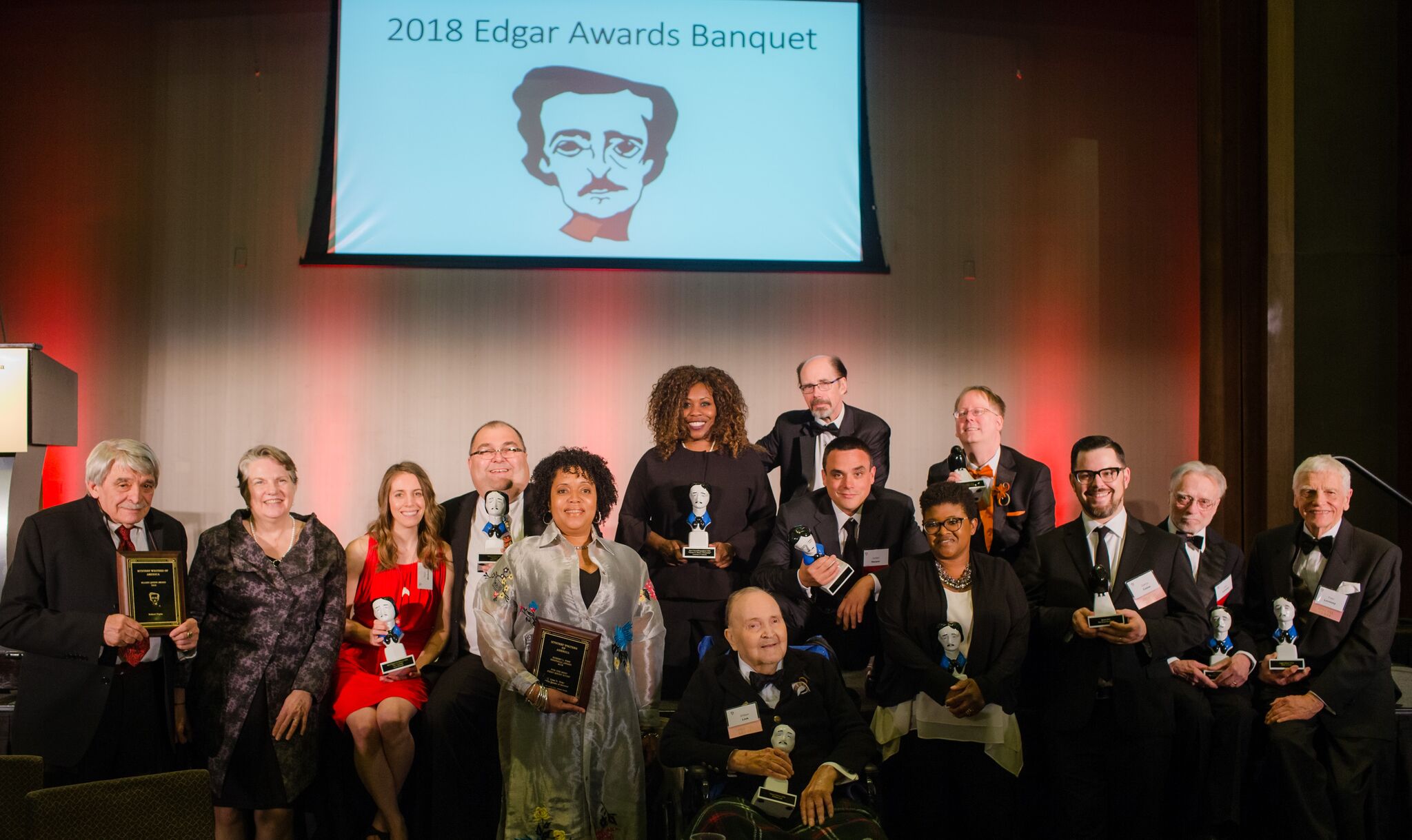 Here are the winners of the 2018 Edgar Awards, who were honored last night at the Mystery Writers of America banquet in New York City:
Best novel: Bluebird, Bluebird by Attica Locke (Mulholland Books)
Best first novel: She Rides Shotgun by Jordan Harper (Ecco)
Best paperback original: The Unseeing by Anna Mazzola (Sourcebooks Landmark)
Best fact crime: Killers of the Flower Moon: The Osage Murders and the Birth of the FBI by David Grann (Doubleday)
Best critical/biographical: Chester B. Himes: A Biography by Lawrence P. Jackson (Norton)
Best short story: "Spring Break"--New Haven Noir by John Crowley (Akashic Books)
Best juvenile: Vanished! By James Ponti (S&S/Aladdin)
Best young adult: Long Way Down by Jason Reynolds (Atheneum Books for Young Readers)
Best TV episode teleplay: "Somebody to Love"--Fargo, teleplay by Noah Hawley (FX Networks/MGM)
Robert L. Fish Memorial Award: "The Queen of Secrets"--New Haven Noir by Lisa D. Gray (Akashic Books)
S&S/Mary Higgins Clark Award: The Widow's House by Carol Goodman (Morrow Paperbacks)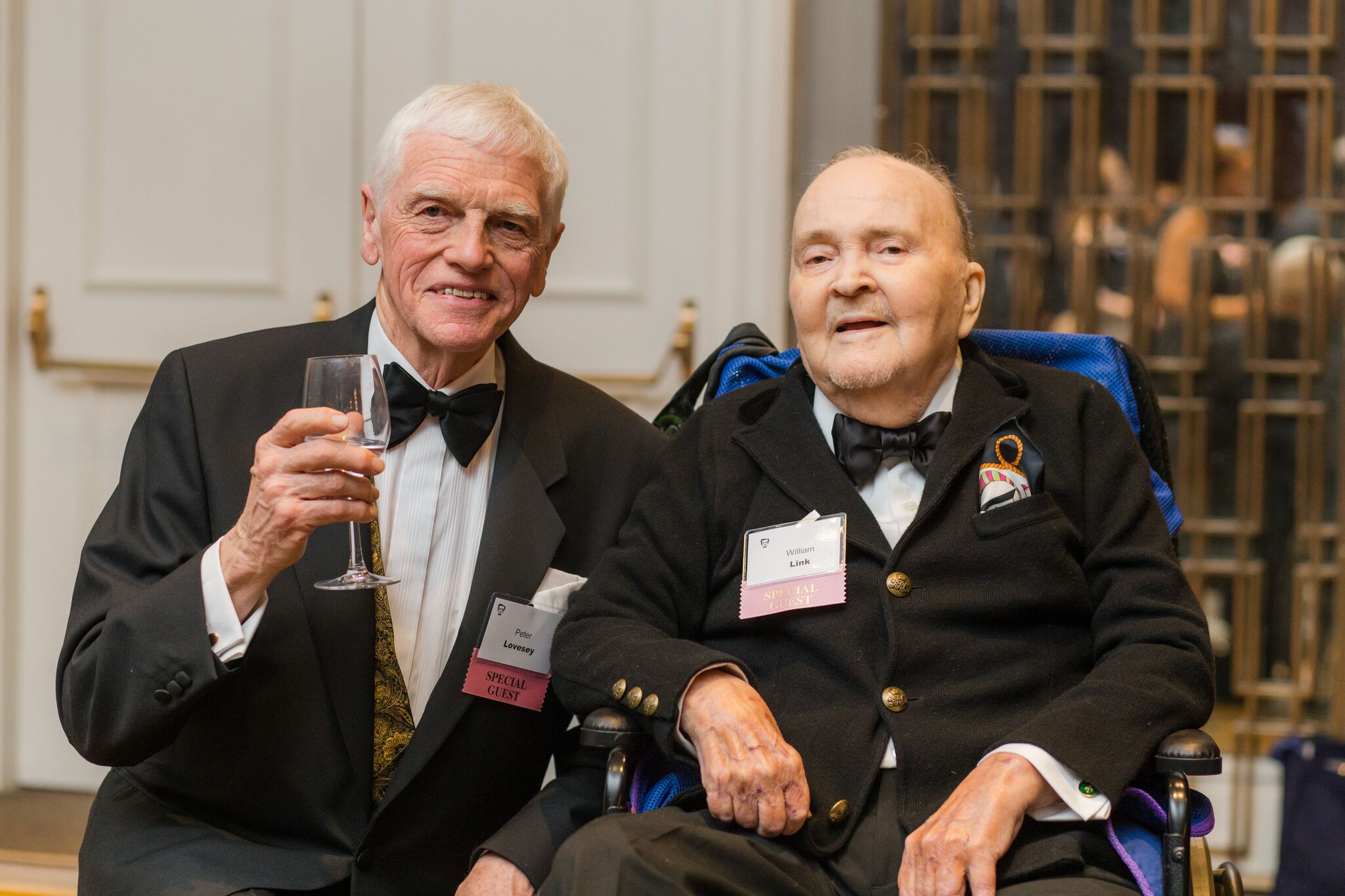 Grand Masters Peter Lovesey and William Link
Grand Master: Jane Langton, William Link, Peter Lovesey
Raven Award: Kristopher Zgorski, BOLO Books; the Raven Bookstore, Lawrence Kans.
Ellery Queen Award: Robert Pépin
---
Winners of the 30th annual Publishing Triangle Awards, honoring the best LGBTQ fiction, nonfiction, poetry and trans literature published in 2017, were presented last night in New York City. The winners are:
The Ferro-Grumley Award for LGBT Fiction: The Disintegrations by Alistair McCartney (University of Wisconsin Press)
The Edmund White Award for Debut Fiction: Marriage of a Thousand Lies by SJ Sindu (Soho Press)
The Thom Gunn Award for Gay Poetry: When I Grow Up I Want to Be a List of Further Possibilities by Chen Chen (BOA Editions)
The Audre Lorde Award for Lesbian Poetry: Rocket Fantastic by Gabrielle Calvocoressi (Persea Books)
Trans & Gender-Variant Literature Award: Trap Door: Trans Cultural Production and the Politics of Visibility, edited by Reina Gossett, Eric A. Stanley & Johanna Burton (The MIT Press)
The Judy Grahn Award for Lesbian Nonfiction: Jane Crow: The Life of Pauli Murray by Rosalind Rosenberg (Oxford University Press)
The Randy Shilts Award for Gay Nonfiction: Brilliant Imperfection by Eli Clare (Duke University Press)
Betty Berzon Emerging Writer Award: Sarah Perry
The Bill Whitehead Award for Lifetime Achievement: Sarah Schulman, a novelist, nonfiction writer, playwright, screenwriter and AIDS historian whose novels are The Cosmopolitans, The Child, and Rat Bohemia (winner of the 1996 Ferro-Grumley Award for Lesbian Fiction). Her works of nonfiction include Conflict Is Not Abuse (winner of last year's Judy Grahn Award for Lesbian Nonfiction), The Gentrification of the Mind, and Ties That Bind: Familial Homophobia and Its Consequences. Schulman's novel Maggie Terry will be published in September by the Feminist Press.
Leadership Award: Malaga Baldi, who founded the Baldi Agency in 1986 and has established its reputation as an eclectic agency specializing in literary fiction, memoir, and cultural history, "for her long-standing commitment to present the best in LGBTQ literature."