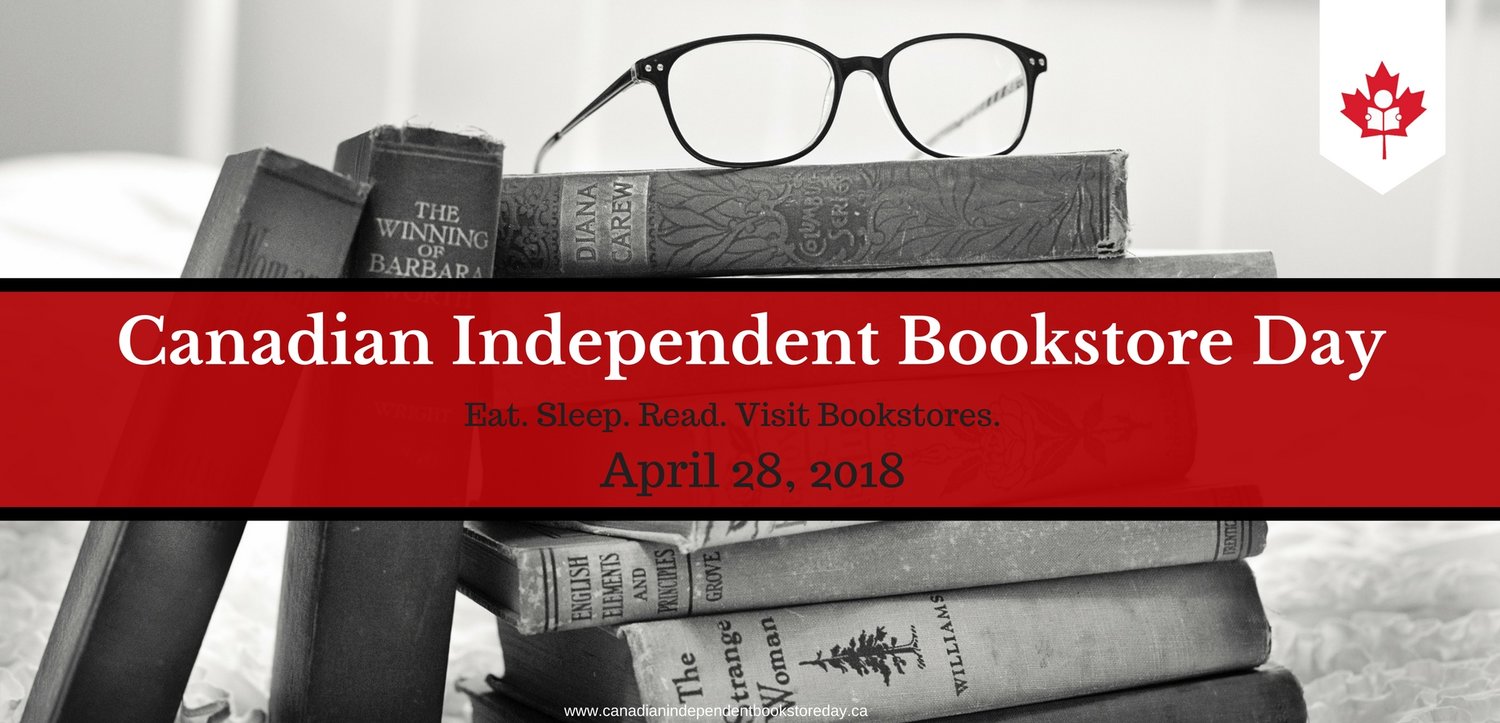 On Saturday, U.S. booksellers' colleagues to the north participated in the first Canadian Independent Bookstore Day, a "new look" version of the former Authors for Indies Day. Under the auspices of the Retail Council of Canada, CIBD highlights "the amazing independent bookstores in communities across Canada that develop and maintain a thriving book industry across the country. It is a day to go out into your community and enjoy the unique intersection of art, culture, business and opportunity that bookstores provide." Here's a social media sampling from #CIBD2018: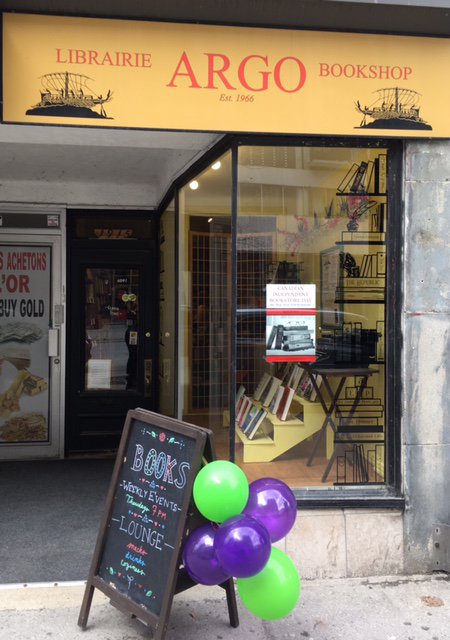 Argo Bookshop, Montreal: "The sun is out! Why not go for a walk and check out our #CanadianIndependentBookstoreDay specials?"
McNally Robinson Booksellers, Winnipeg, Man.: "Today is Independent Bookstore Day. To celebrate, we asked a number of our favorite authors to share with us their book recommendations, which we'll be sharing via individual posts over the weekend (watch for them!). We'd also like to take this opportunity to thank you, dear reader. It's no secret that the bookselling trade has seen dark times in recent years, what with the competition of online shopping and e-books. But we've stood strong through it all, and that's thanks to your continued support, which has allowed us to remain Canada's largest independent bookseller. So thank you for reading, and thank you for choosing us as your bookseller."
Another Story Bookshop, Toronto: "Check out our Instagram for our #DogsWhoRead contest. Prize packs include goodies from @wholesomecanine So cute!"
Otter Books, Nelson, B.C.: "Happy Canadian Independent Bookstore Day! #photobooth."
Forster's Book Garden, Bolton, Ont.: "The cake is here! #CBID @cdnbookstoreday is here! Everyone welcome!"
Leslie Hurtig (artistic director, Vancouver Writers Fest): "Celebrating @cdnbookstoreday by visiting some of my Vancouver favourites and thanking my mom and dad for opening western Canada's first in 1956."
Novel Spot Bookshop, Toronto: "What a great @cdnbookstoreday Loyal customers, new customers, local authors @genville Kim Echlin Mary Rose Donnelly, friends, family & amazing booksellers made it special. We wouldn't be here w/out you. Please continue to support indies all year. It means a lot to us."
Munro's Books, Victoria, B.C.: "Thanks book lovers--it was a swell #BookstoreDay #CIBD2018! Hope you had as much fun as we did!"
CIBD: "What an AMAZING #CanadianIndependentBookstoreDay. Thank you to all of the authors, publishers and communities for supporting our fantastic indie bookstores across the country! Can't wait for next year! #CIBD."