Across the country on Saturday, book lovers celebrated their local independent bookstores, who put on a range of creative, thoughtful and fun events.
Some of the Shelf Awareness crew at Eagle Harbor Book Company, Bainbridge Island, Wash., one of the early stops on their impressive Seattle Bookstore Day journey: 12 hours, two ferries, 19 bookstores! (Or, as Marilyn put it: "125 miles, 19 stores, 2 ferry rides, rain, 3 croissants, 3 molasses ginger cookies, 3 bananas, too much coffee, 15 books, 3 shots of tequila.") Pictured: (l.-r.) Paul Gjording, Marilyn Dahl, Jenn Risko and Kristianne Huntsberger.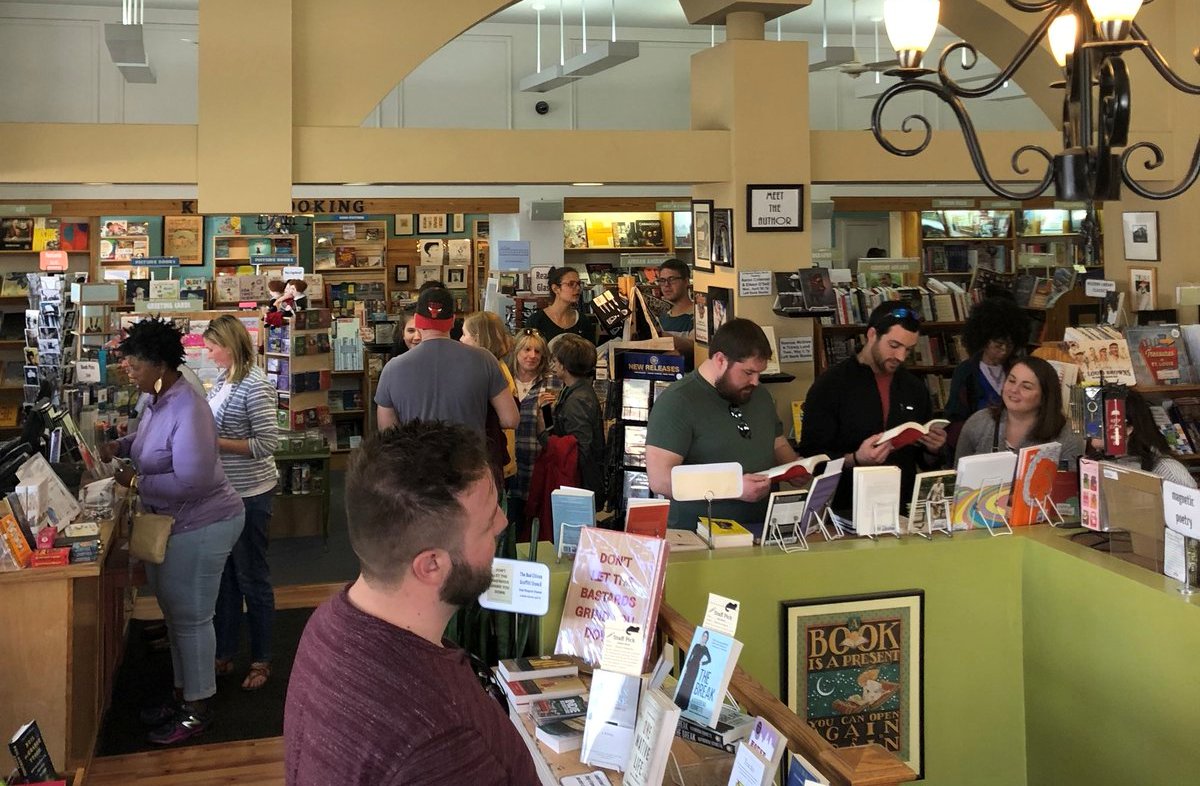 Left Bank Books, St. Louis, Mo., had a full day of events and activities, including a pancake artist (!); a handselling competition, a journaling class, flash sales, a scavenger hunt and literary cocktails.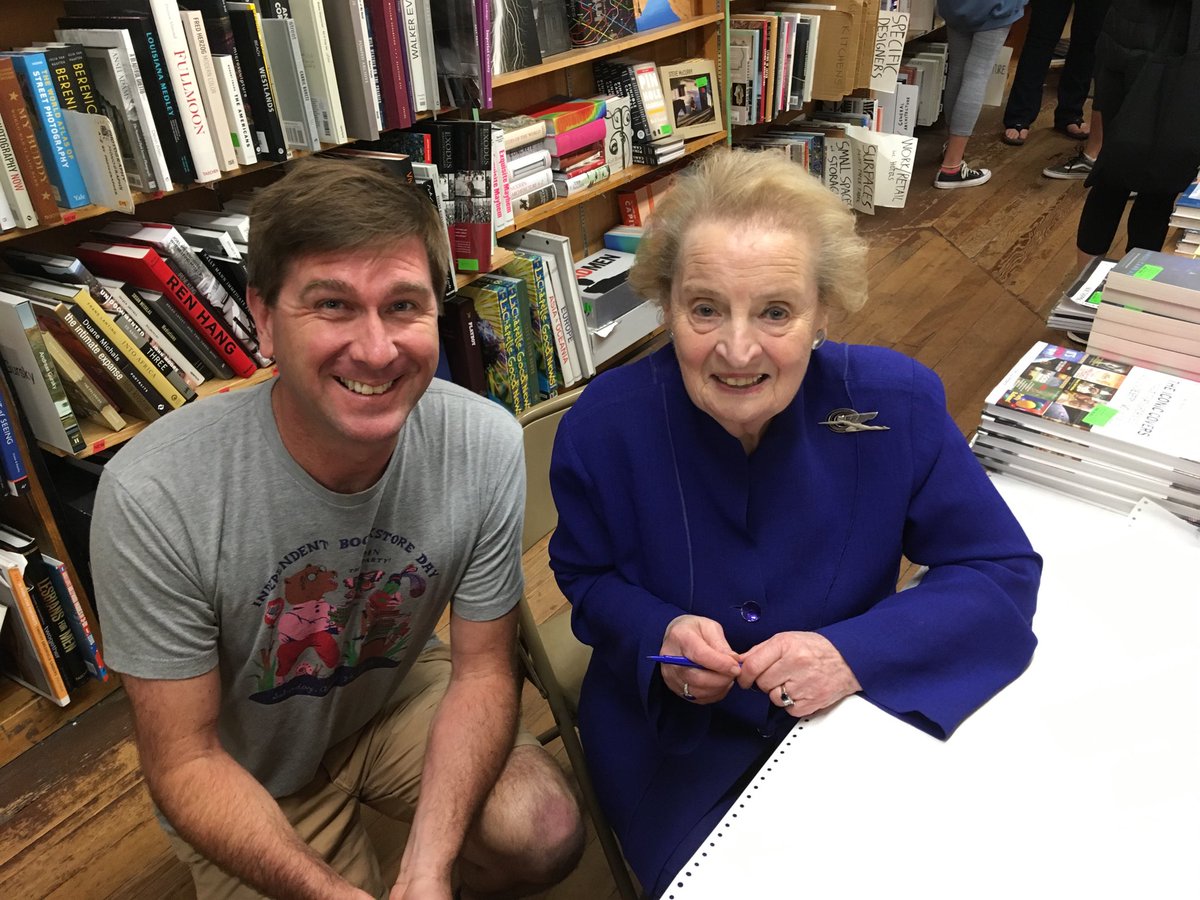 Former Secretary of State Madeleine Albright (author of Fascism: A Warning), pictured with co-owner Pete Mulvihill, made a surprise stop at at Green Apple Books in San Francisco.
She later tweeted: "If you want to defend truth and democracy, a good place to start is an independent book store--celebrating #IndieBookstoreDay in San Francisco with an impromptu signing at @booksinclaurel and @greenapplebooks."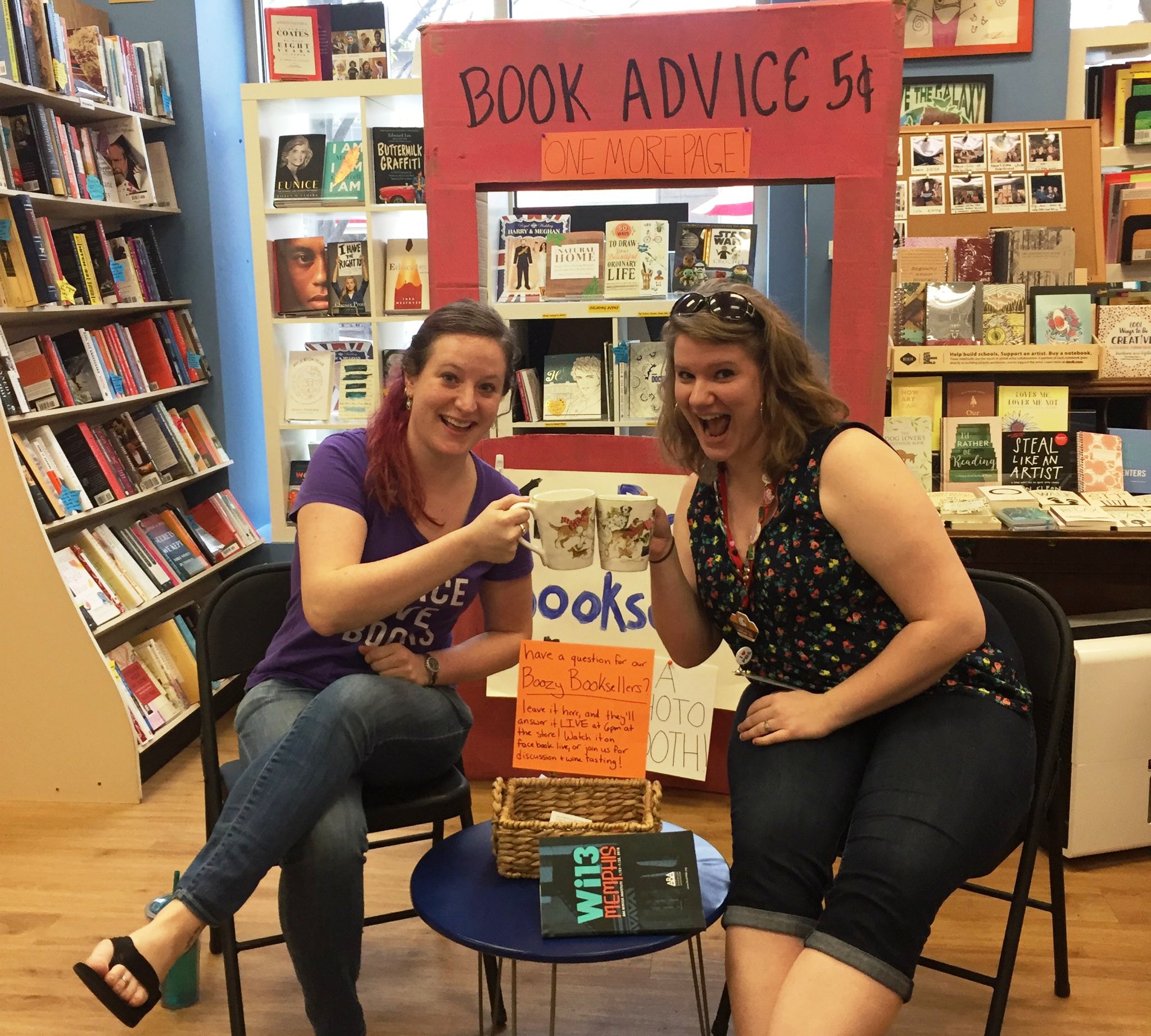 The Boozy Booksellers (aka buyer Lelia Nebeker and events coordinator Rebecca Speas) get ready to offer advice at One More Page Books in Arlington, Va.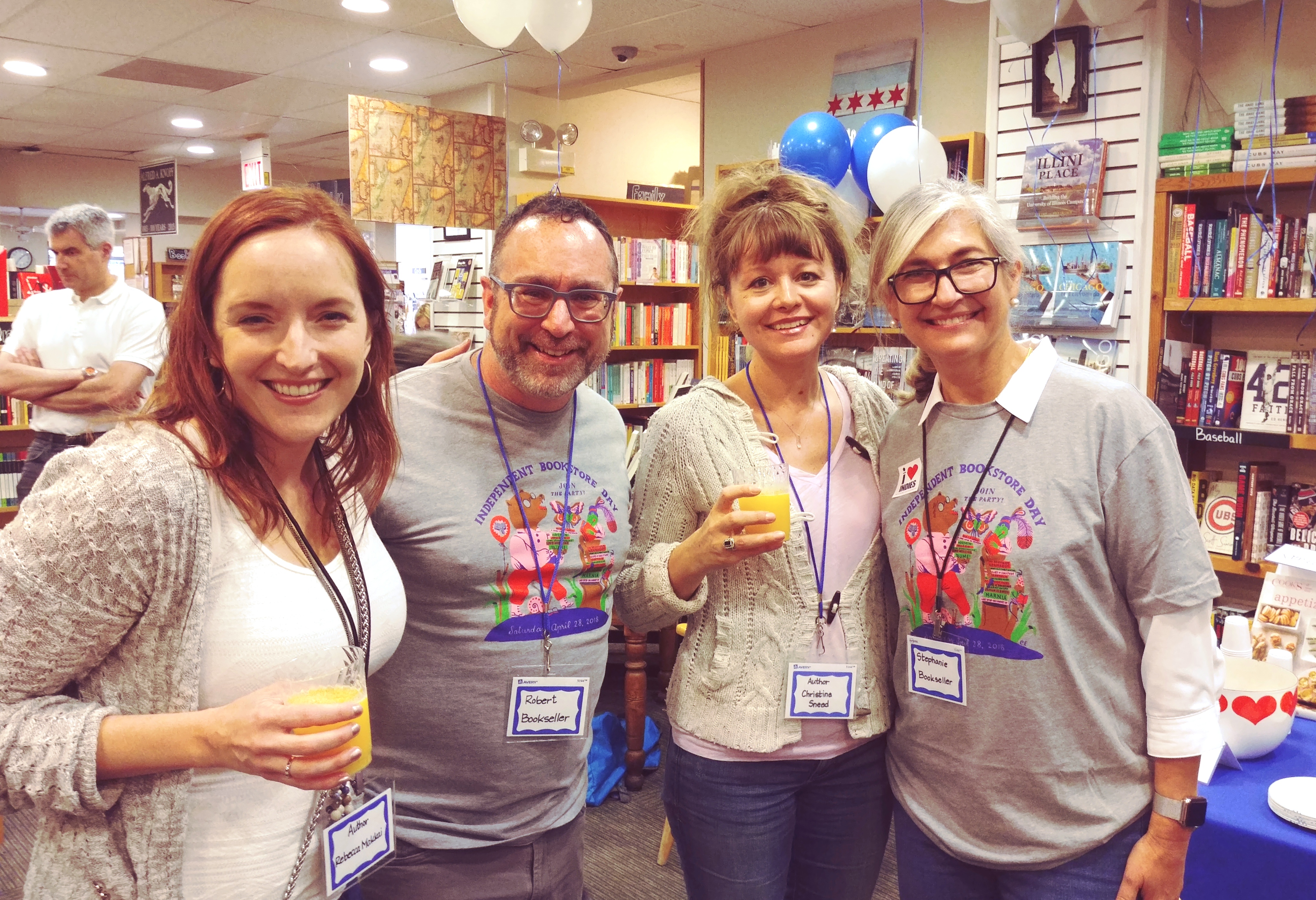 At the Book Stall, Winnetka, Ill.: guest author Rebecca Makkai, events manager Robert McDonald, guest author Christine Sneed and Book Stall owner Stephanie Hochschild, "drinking mimosas, talking books and recommending books on #indiebookstoreday!"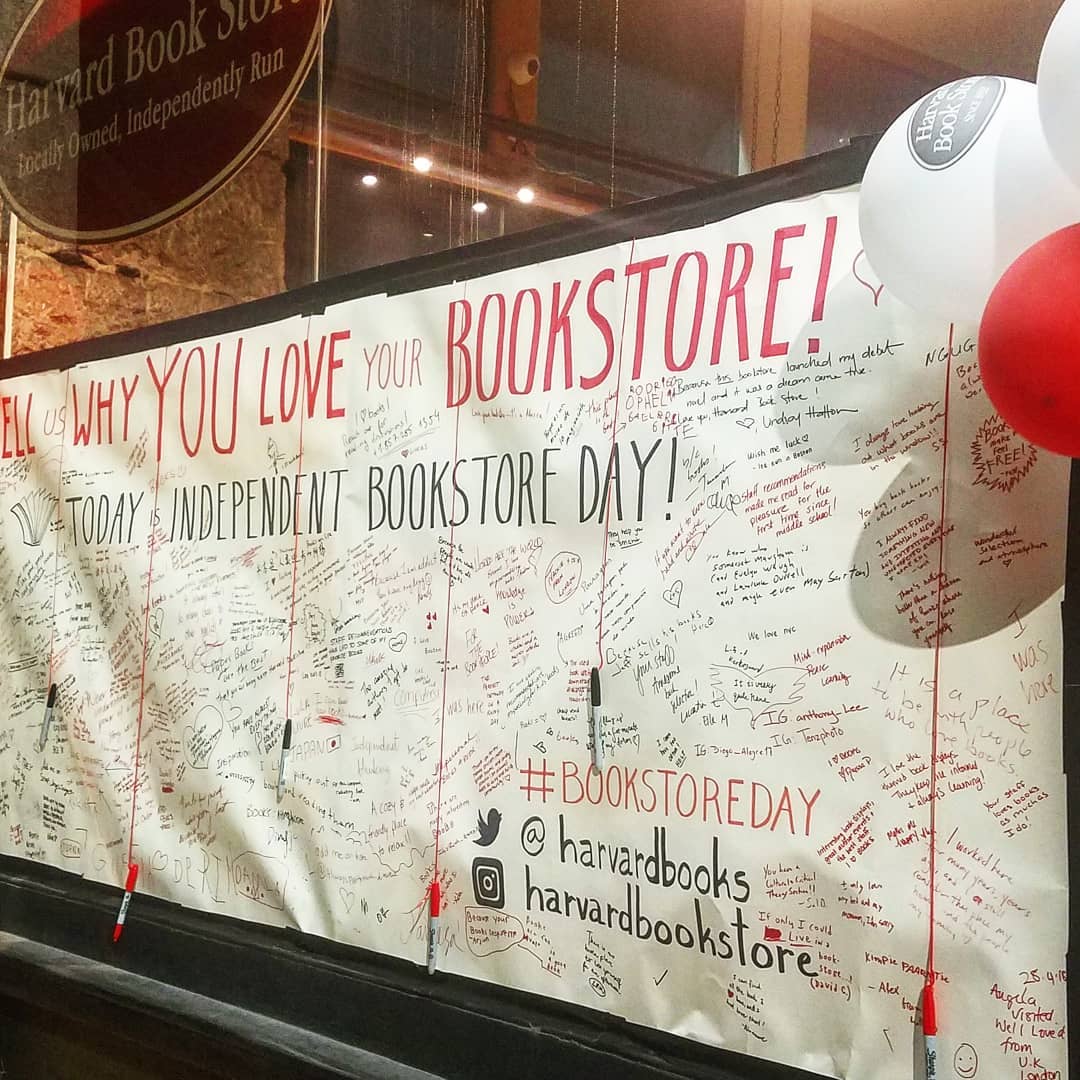 Harvard Book Store asked customers to "Tell Us Why You Love Your Bookstore." Later, the store tweeted: #BookstoreDay is drawing to a close, and our hearts are as full as this banner."