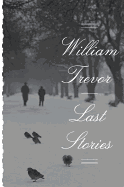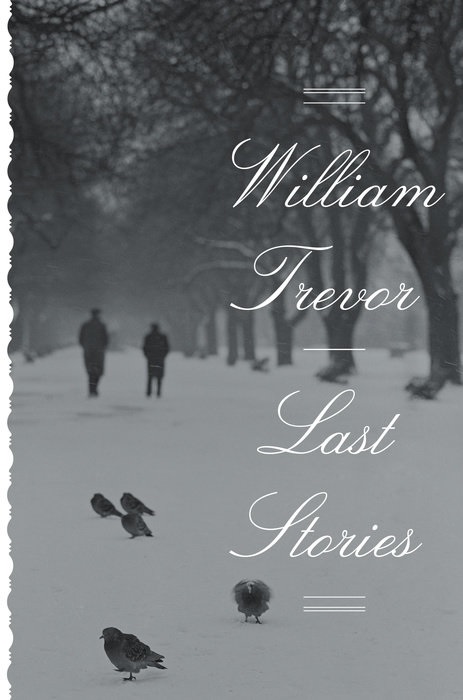 Though his fans can hope for the discovery of a posthumous trove of William Trevor short stories, barring that happy event they'll have to take the title of this collection at face value and enjoy the offering of 10 new tales--three of them previously unpublished--from a 20th-century master of the form.

These muted stories, the majority of them set in England, where the Irish-born Trevor (Love & Summer) spent most of this life, are noteworthy less for their dramatic action than for his keenly observed depiction of melancholy protagonists longing for something that's missing from their lives. Representative of that quality is "An Idyll in Winter," in which a man named Anthony reconnects with a woman he tutored years earlier as a teenager at her home on the Yorkshire moors. Now married and a father, he must confront his deep affection for her, while she understands she was "living in the past, that the past would always be there, around her, that she was part of it herself."

Also among the most moving stories is "Giotto's Angels." The protagonist is an aging prostitute who encounters a man suffering from an "amnesic abnormality" in a bar. When she accompanies him to his flat, she discovers that he's a skilled art restorer, in the process of unearthing a cache of money he's almost certainly forgotten himself. She must decide, after initially relieving him of it, whether to restore the stolen funds, as a "distant longing nagged, too far away, elusive now."

But all is not darkness, for even in the bleakest tale Trevor sometimes flashes a penetrating wit. "Mrs. Crasthorpe" is the story of a middle-aged widow's tragic search for love after the death of her much older husband. The sole mourner at his funeral, she stews over the arrangements he'd made, as she'd "become used to blaming him in his lifetime and couldn't help doing so still." "Making Conversation" portrays the absurdist encounter that ensues when the wife of a man named Vinnicombe appears at the door of the woman she believes is her husband's lover in order to persuade him to return to his family in Brighton. While attempting not to give offense, the suspected paramour struggles to persuade Mrs. Vinnicombe that she could not have any possible interest in her husband.

Noteworthy for their striking openings and sometimes enigmatic endings that will leave readers pondering the fate of Trevor's characters long after finishing the final sentence, these stories fully embody his artistic gifts. His graceful writing and sharp insight into the tragic dimensions of human existence make this collection a fitting testament to a long and distinguished career. --Harvey Freedenberg, freelance reviewer

Shelf Talker: This posthumous collection of 10 stories displays the Irish writer's affinity for plumbing the depths of human sadness.