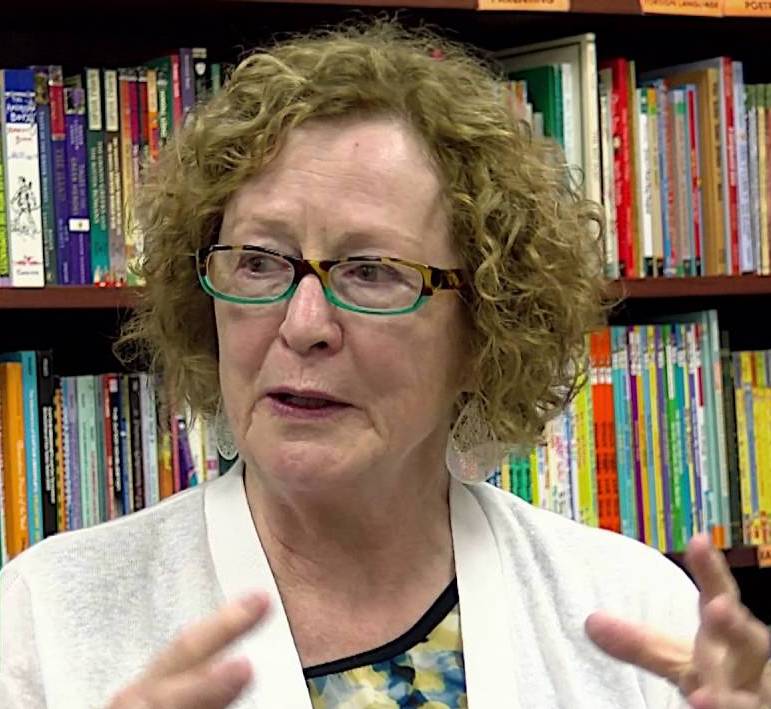 Dana Brigham
After 37 years of "a wonderful life" at Brookline Booksmith, Brookline, Mass., Dana Brigham is retiring as general manager and co-owner, effective May 31. She will continue as a board member and senior adviser. Her decision, she indicated, is based on "knowing it's time for younger energy, intellect and passion to carry on the mission."

In related moves, Lisa Gozashti and Peter Win are becoming manager/co-owners, and Tim Huggins will become CFO. Gozashti has been with the store for 19 years, working as buyer, merchandising manager and "literary light," among other roles. Win has worked at the store several times, returning most recently in 2010, after stints at A Clean Well Lighted Place for Books in San Francisco and the Odyssey Bookshop in South Hadley, Mass. Huggins founded and ran Newtonville Books in nearby Newtonville, Mass., before selling it in 2007 and joined Brookline Booksmith as controller in 2014.

In addition, Jed Smith, one of founder Marshall Smith's three children, is joining the board as chair and liaison to the new leadership team. He has decades of experience as an entrepreneur, CEO and investor focusing on mission-based companies in the worlds of sustainability, healthy living and education. He also remembers bagging books during the holiday season at Booksmith when he was so young he could barely see over the counter.

Marshall Smith "continues as a board member and adviser extraordinaire."
Shelf Awareness wishes to offer a special tip of the hat to Dana Brigham, who in 2005 encouraged John Mutter to re-create the daily newsletter for booksellers that he had run at Publishers Weekly until the magazine shut it down. Thank you, Dana, and may retirement be most rewarding!