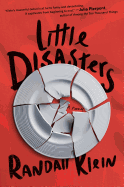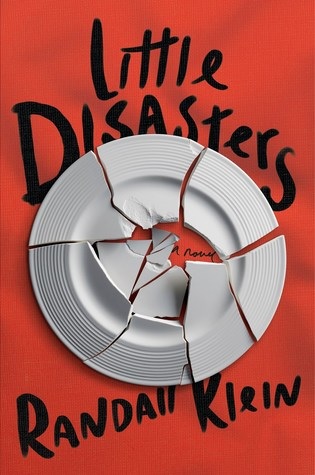 Two babies are born the same July day in 2009 at Park Slope's New York Methodist Hospital. One arrives healthy with all flags flying on his Apgar; the other dies almost immediately of a congenital heart defect. Their fathers meet first in the waiting room and escape outside to share cigarettes and bourbon in a flask. From this chance encounter, Randall Klein's first novel, Little Disasters, spins a story of fraying relationships and stretched love. The dramas play out in a city brought to its knees by a heat wave, rolling brownouts and a mysterious catastrophe in Midtown that causes stalled subways, gridlocked streets and panicked New Yorkers, still reeling from 9/11.

Living in Greenpoint in Brooklyn, Paul and Jenny have already prepped a room in their small apartment for their deceased baby. Paul is a chisel-faced actor chasing auditions and working as a paralegal in Manhattan. Unpublished novelist Jenny does freelance editing to help pay the bills. Somewhat timid pioneers in Red Hook, Michael and Rebecca manage to cover the rent with help from his parents. An occasional artist, Michael crafts furniture for Brooklyn gentrifiers, and Rebecca builds her Becky's Bites artisanal cookie business out of their small apartment kitchen. They are typical 21st-century New York couples straddling age 30 full of ambition and optimism--until they aren't.

After a decade editing books, Klein has honed his writing chops. His chapters are alternately narrated by Michael and Paul, and effortlessly shift in time between that birth year when everything changed in their lives and the present, when they are stranded in Manhattan by the unknown disaster. Bound by their day in the hospital waiting room but separated by the radically divergent fates of their babies, the couples begin to socialize. Michael and Rebecca reach out in solace--or more likely, in guilt because their son is such a happy part of their lives. Paul and Jenny's loss and symbolic empty nursery have shredded their relationship.

Michael offers to turn the baby room into a custom-built office for Jenny. Rebecca hosts dinner get-togethers and sends them fresh cookies. Emotions run high. Thrown together during the nursery remodel while their spouses work, Michael and Jenny begin an intense affair. They traverse the city as an amorous couple between bouts of clandestine sex. Euphoria rules. As Michael reflects, "I want the mountains of a relationship; I'm too young to move to the plains."

Paul and Michael not only share their perspectives on the year that followed their chance hospital meeting, but also describe the fear and confusion of millions caught in the tunnels beneath Manhattan while their city may be crumbling above them. With a palpable feel for the city and its young strivers, Little Disasters is a poignant debut driven as much by resolving the uncertain future of these once content couples as by revealing just what caused the Midtown meltdown. Like Paul and Michael, we might have to go outside for a break now and then while awaiting resolution. --Bruce Jacobs, founding partner, Watermark Books & Cafe, Wichita, Kan.

Shelf Talker: Seamlessly switching time and narrators, Randall Klein's first novel reverberates with New Yorkers on the edge of personal family dissolution and collective urban disaster.