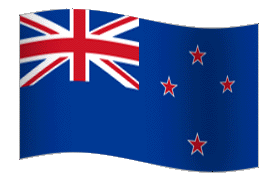 New Zealand intends to begin collecting a 15% goods and services tax on products worth less than NZ$400 (about US$280) bought from overseas, widely called "an Amazon tax," the New Zealand Herald reported. Revenue minister Stuart Nash and customs minister Meka Whaitiri announced the measure today at Unity Books, a bookstore in the capital of Wellington.

GST already applies to all imported products, but until now sellers weren't obliged to collect tax and duties on purchases under NZ$400. In 2016, New Zealand enacted a "Netflix tax," requiring sellers to register with tax authorities and collect tax on all digital services sold to New Zealanders.

Unity Books co-owner and manager Tilly Lloyd expressed most bricks-and-mortar retailers' view of the measure, telling Radio New Zealand: "The thing about Unity Books is that we're all about the customer so this is really important equity news for our customers who are part of millions of local New Zealand customers who are shopping locally and are paying GST and until now were being penalised for their localism.

"They have added life to our streets, local money for wages and rents, and they have also supported our local online businesses which are competitive. Today's announcement's absolutely outstanding news for the whole of the retail sector in New Zealand."