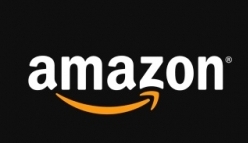 This morning Amazon launched a new 'Prime Book Box' subscription for kids. It is available to Amazon Prime members by invitation, which can be requested via the Prime Book Box site. The service "delivers hand-picked children's books every 1, 2, or 3 months" for $22.99 per month.
GeekWire noted that "it's not clear exactly how much Amazon's new service will save subscribers, if anything, compared to buying books from Amazon the traditional way. The company says on its FAQ page, 'Prime Book Box saves you up to 35% off List Price, and is always an equal or better value than Amazon's everyday low prices. In the event that the books in your box are available from Amazon.com for less than $22.99 at the time your order is placed, you'll receive the lower price automatically.' "
"We want to help Prime members discover great children's books that will inspire a love of reading," an Amazon spokesperson told TechCrunch, which reported that the subscription box is "also a clever way of introducing younger people to using Amazon, and also for Amazon to start developing reading profiles for others in your household besides you the Amazon account holder."