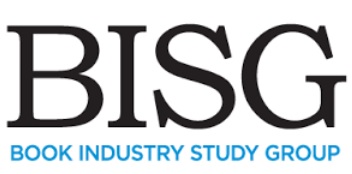 The biggest news about the Book Industry Study Group's well-attended, lively meeting last Friday was that it was well-attended and lively. After several years of deep turmoil, and key executive and staff changes, the organization seems back on track. Besides the meeting, which featured panels and talks on a variety of issues of importance to the industry--from copyright to the retail supply chain to the core of BISG's work, standards--BISG has established a robust schedule of webinars, seminars and other gatherings; shrunk its board from 33 to a more nimble 14; supported the important work of its committees; surveyed members; and more than balanced its budget. Calling it a "transformative year," BISG chair Maureen McMahon of Kaplan Publishing thanked executive director Brian O'Leary, who was hired in late 2016, for his "superhuman" effort.
Among highlights from the annual meeting, where three panels addressed the book supply chain from varying points of view: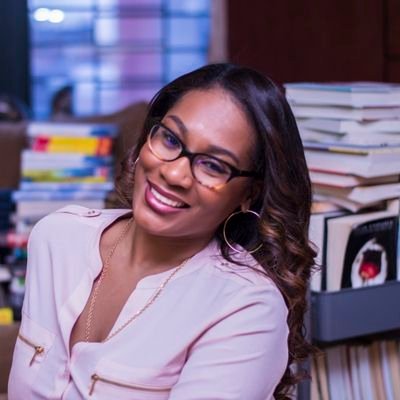 Noëlle Santos
One of the most engaging speakers was Noëlle Santos, who will soon open the Lit. Bar in the Bronx, N.Y. To much laughter, she said, "It'll open in late spring, and when everything goes wrong, it'll probably be the beginning of the summer."
Santos spoke a bit about the idea for the store, which came about when Barnes & Noble was closing its Bronx store, leaving the borough of 1.4 million people without a general bookstore. "The Bronx is better than that," she said, and community support for her store has been overwhelming. (It included an Indiegogo campaign that raised more than $150,000.)
Asked what she would like to change in the business, Santos said, "I'd like to see the industry embrace Batch," the centralized system for billing and payments that "speeds up administrative processes" and has been "really successful in the U.K." She also asked suppliers not to use peanuts in shipping containers. Otherwise, she said, "I've done a ton of author events," and "my experience with the publishing industry so far is good."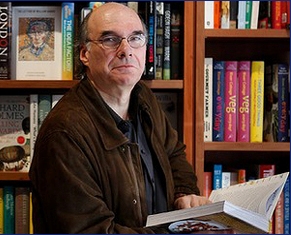 Oren Teicher
American Booksellers Association CEO Oren Teicher pointed to Santos and the Lit. Bar as an example of "the growth and resurgence" of independent bookstores. "People like Noëlle are opening stores across country," he said. At the same time, existing stores are opening branches and bookstore owners who want to retire are able to sell their stores. He cited the ABA's seven years of membership growth, and praised the new wave of owners, who tend to be younger, more technologically savvy and more sophisticated about business. Other measures of the strength of indies are that last year "the number of books sold through our channel went up," he continued, and in the first quarter of 2018, indie unit book sales are up 5%.
He also outlined the major challenges for bricks-and-mortar retailers, including the shift to buying online, which has hurt other indie stores. This has led to changes in downtowns and other retail areas, where there are "more restaurants and bars and nail salons and service-oriented institutions." Rising minimum wage laws are pressuring some bookstores. (One bit of good news about costs: in the last two years, the cost of goods has come down because, with the ABA's help, publishers have come to understand indies' needs better.)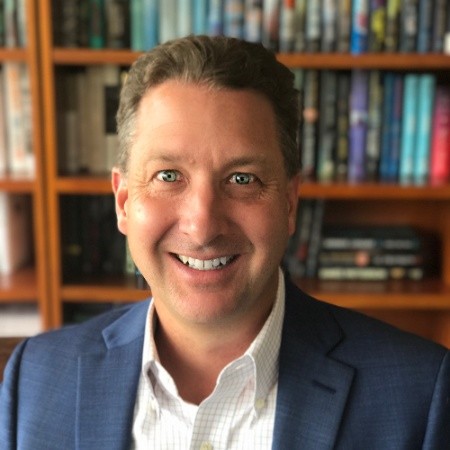 David Barker
Confirming the contraction in general retail space, David Barker, senior v-p of sales for ReaderLink Distribution Services and president of ReaderLink Digital, outlined how changes in general retail have affected the business of ReaderLink, which is a wholesaler of books to a range of non-bookstore retailers, including drug stores and grocery stores. Because grocery stores are giving more space to fresh food, there is "less space for general merchandise," including books. In addition, the innovation of curbside pickup for orders placed online and deliveries has hurt book sales because books are an impulse buy in grocery stores. Unfortunately, too, he said grocery store managers lump books with magazines, newspapers, DVDs and CDs, whose sales have been decimated by digital media.
ReaderLink is trying a tech approach to help sell books at accounts, working with apps that "make recommendations as you walk down the aisle."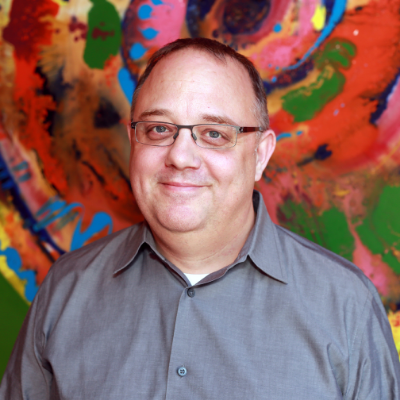 Noah Genner
Noah Genner, president and CEO of BookNet Canada, said that trends in book retail in English-speaking Canada are similar to those in the U.S., with "the indie landscape healthy," but with many of the same challenges, including high rents and rising minimum wages. ("Some store staff make more than the owners.") One contrast is that the country's one bookstore chain--Indigo--has about 60% of the print book market.
Like the ABA, BookNet Canada emphasizes education and wants to "create professional booksellers" who master "the science and technology of bookselling" as well as "the art of bookselling."
Several speakers touched on the power of social media and discussed marketing to millennials. David Barker of ReaderLink said that for millennials, "discovery comes on digital media, from a friend or someone they think is a friend." Millennials want to be "engaged" when they come into a store and they crave anything genuine. For those reasons, personal recommendations are very appealing to millennials.
Genner added that research has found that millennials generally are not impulse buyers. "They're willing to spend money, but they want value," he said. "Experiences are huge," so that store events that make millennials engage not only with books but "with the content around books and friends" is very important.
Teicher stressed that indies have grown in part because they've enriched the shopping experience with events, by making stores a great place to hang out. And "increasingly in an age when so much of personal and professional lives are centered on computers and computer screens, millennials and others are looking for other experiences for at least part of the time." Thus, millennials have "continued to read the physical book. It's about the experience and the authenticity." He added that staff picks are the bestselling sections in most indie stores "because they represent authenticity." --John Mutter
[More on the BISG annual meeting in tomorrow's issue.]