Pennie Clark Ianniciello, Costco's book buyer, has chosen Leopard at the Door by Jennifer McVeigh (Putnam, $17, 9780735210387) as her pick of the month for May. In Costco Connection, which goes to many of the warehouse club's members, she wrote: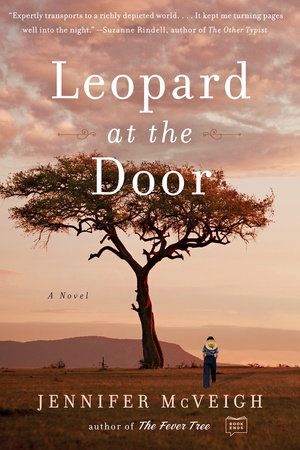 "Of all of the places I want to visit, Africa is at the top of the list. Until I'm able to decide on an African country--or two--to visit, I will content myself with books such as this month's book buyer's pick: Jennifer McVeigh's Leopard at the Door.

"Set in 1950s Kenya, Leopard at the Door tell the story of Rachel Fullsmith, who returns to Kenya, where she grew up, only to find it a changed place. Not only has her mother passed away and her father taken on a live-in girlfriend, but Rachel has returned to rumblings about the Mau Mau rising up and fighting off British rule.

"If you have never been to Kenya--or are longing to return--let McVeigh's vivid descriptions and storytelling transport you to another place and another time."