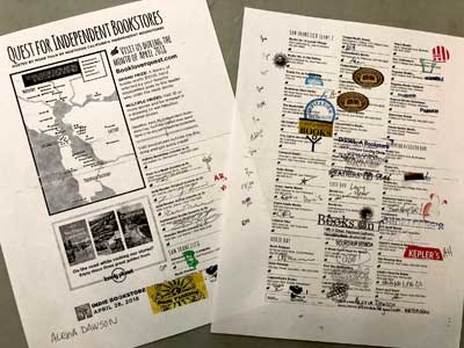 The winning entry.
Alexia Dawson of Campbell, Calif., has won the Book Lover Quest for Independent Bookstores, organized by the Northern California Independent Booksellers Association, by traveling more than 1,000 miles to visit 44 bookstores throughout Northern California. Her first place prize comes with $1,000 worth of books, selected and donated by the 57 participating bookstores.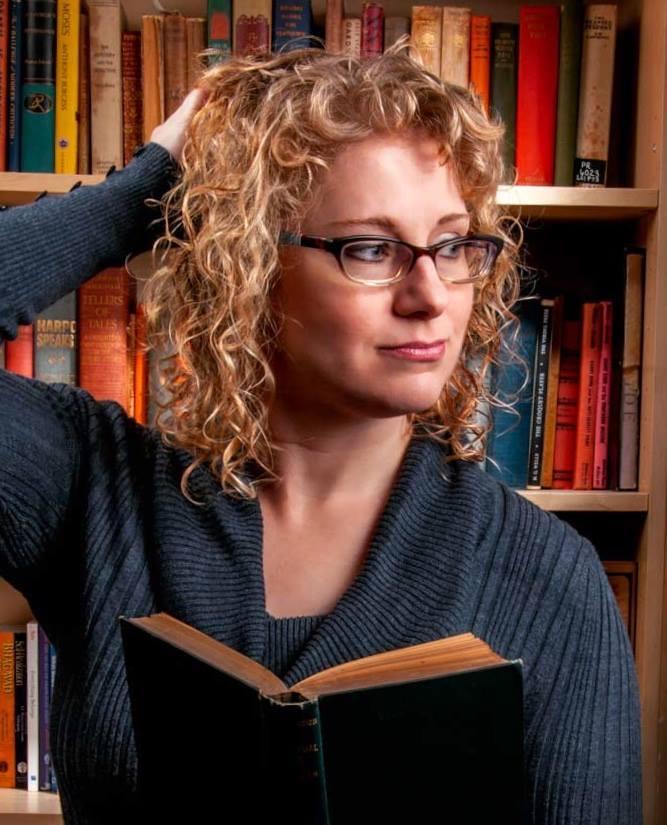 Alexia Dawson, bookstore traveler.
"I just love independent bookstores and had some time on my hands so I went for it," said Dawson, who turned in her stamped quest form on Independent Bookstore Day at Kepler's Books & Magazines in Menlo Park. Dawson visited Bookshop Santa Cruz in Santa Cruz, Face in a Book in El Dorado Hills, Sustenance Books in Murphys and many, many more.
For the Book Lover Quest, readers had one month to visit the participating bookstores. In addition to the grand prize, NCIBA has also given other prizes to five readers who visited 10 or more stores; these winners were selected at random from more than 100 entries.
Vicki DeArmon, the project's coordinator, said "we should probably hold her up over our heads and twirl her around in celebration that such a book lover exists," while Calvin Crosby, NCIBA's executive director, called the Quest "a testament to the strength of the independent bookstore community throughout Northern California and the thousands of readers who appreciate them all year round."