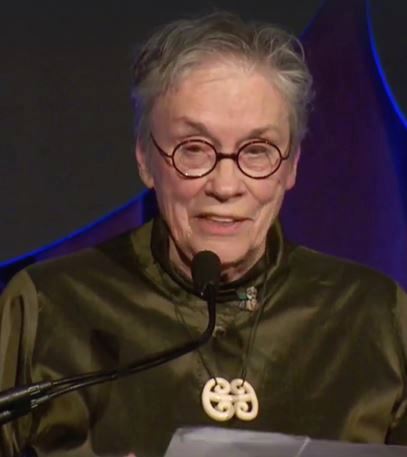 Annie Proulx
Annie Proulx has won the 2018 Library of Congress Prize for American Fiction, which honors an American literary writer "whose body of work is distinguished not only for its mastery of the art but also for its originality of thought and imagination. The award seeks to commend strong, unique, enduring voices that--throughout long, consistently accomplished careers--have told us something new about the American experience."
The prize ceremony will take place September 1, during the National Book Festival at the Walter E. Washington Convention Center in Washington, D.C.
"E. Annie Proulx has given us monumental sagas and keen-eyed, skillfully wrought stories," said Librarian of Congress Carla Hayden. "Throughout her writing, she succeeds in capturing the wild, woolly heart of America, from its screwball wit to its every last detail. She is an American original."
"This high honor came as a shock to me. My writing has examined the lives of unimportant people--poor people plagued with bad luck, financial and personal troubles," said Proulx. "Not the kind of characters to be graced with notice by the Library of Congress. And yet somehow it has happened. I want to believe the people in my writing will step up with me to receive this award, for they are as real as history."
Her books include The Shipping News, Postcards, Barkskins and Close Range: Wyoming Stories, which included the short story later adapted into the Oscar-winning film Brokeback Mountain.