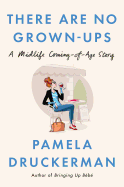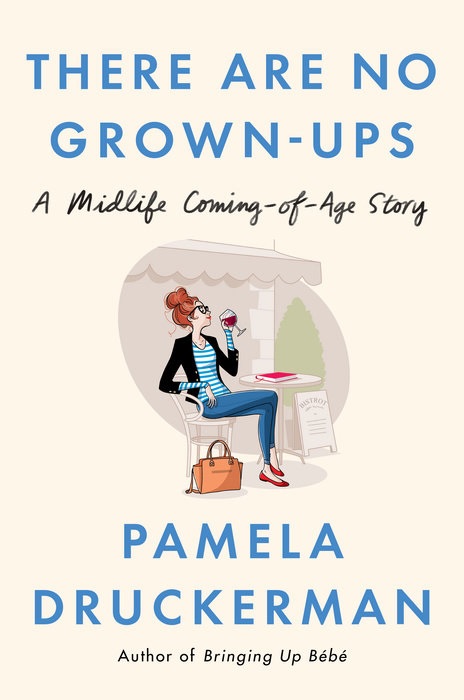 American ex-pat and author of Bringing Up Bébé, Pamela Druckerman applies her wit and insight to life in one's 40s, the awkward transitional decade when many individuals shift out of their youth but don't quite enter old age yet. The mother of three says, "I've noticed that men only appraise me on the streets of Paris now if I'm in full hair and makeup." And waiters have shifted from calling her "mademoiselle" to "madame." Determined to understand this disorienting stage, she delves into the finer points of being a grown-up as she travels the winding road of a 40-something adult.

In a series of "how-to" chapters--How to Raise Children, How to Be an Expert, How to Say No--punctuated with Jeff Foxworthy-like lists, "You know you're a fortysomething parent when...," Druckerman shares her middle-age life with the reader. At times she turns up the humor, like in her chapter about arranging a three-some for her husband as his birthday gift, which turns into a freelance assignment for an American magazine. "Soon I have a contract obliging me to deliver a 2,800-word essay titled 'Fortieth Birthday Threesome'.... I was planning to have had the threesome anyway. But after I sign the document, I realize that I'm now more or less contractually obligated to go through with it. I'll be paid by the word, and a sexless version, in which I back down, would probably get less space." Regardless of one's views on the ménage à trois, Druckerman's blind leap into the task is lively and amusing.

But There Are No Grown-ups is equally full of heartfelt insights and revelations. Druckerman shares her battle with cancer and celebrates the success of her book. She acknowledges goals she'd like to reach but hasn't quite accomplished yet, such as in her chapter "How to Age Gracefully." She explains, "To be bien dans son âge is to live out the best version of whatever age you're in.... I'm not sure I'm bien dans son âge yet, but I'm working on it. It's an adult act, and I see its value. It requires believing that your particular shape, mind and assortment of qualities--including your age--have a valid place in the world."

Throughout the book Druckerman receives advice and she imparts it. She examines the mysterious decade with sincerity but never takes herself too seriously. And she even manages to uncover some wisdom: "Lately, when I'm confronted with a new situation or problem, a sort of mental index card pops up in my brain. This card contains other, similar situations that I've encountered before and how they turned out. Based on this index card, I have a decent idea of what to do next.... I spend less time paralyzed with doubt and regrets and more time efficiently proceeding with my life."

Candid and spirited, Druckerman takes the fear out of 40. She offers those facing this decade reason to anticipate it positively, and those who are currently experiencing it--or already have--plenty to reminisce over. There Are No Grown-ups assures everyone, "vous allez trouver votre place--you will find your place." --Jen Forbus, freelancer

Shelf Talker: Parenting expert Pamela Druckerman tries to make sense out of being 40-something in a book that blends memoir and self-help to come up with humorously astute.