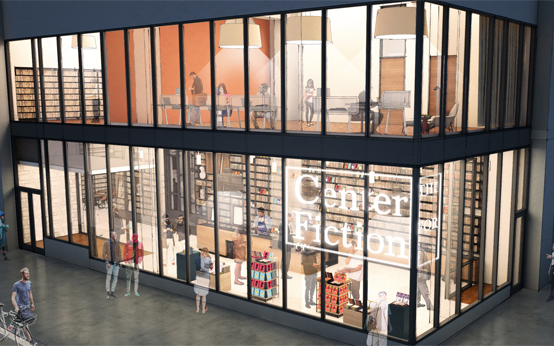 The Center for Fiction's new Brooklyn home will open in January 2019. The New York Times reported that when construction is complete on its 17,500-square-foot downtown space, the three-story facility at 15 Lafayette Avenue will include a bookstore, a cafe, a library, classrooms and a 160-seat auditorium.
"Brooklyn is home to so many wonderful writers and devoted readers and we are very much looking forward to serving them and all New Yorkers in this beautiful new building," said Noreen Tomassi, executive director of the center, which is currently located in Midtown Manhattan.
The Center for Fiction, which was once known as the Mercantile Library and describes itself as "the only organization in the U.S. solely devoted to the creation and enjoyment of the art of fiction," will jointly own the new building along with the Mark Morris Dance Group and the real estate development company BCD, each of which will build its own separate space there, the Times wrote. Julie Nelson at BKSK Architects has designed the interior.