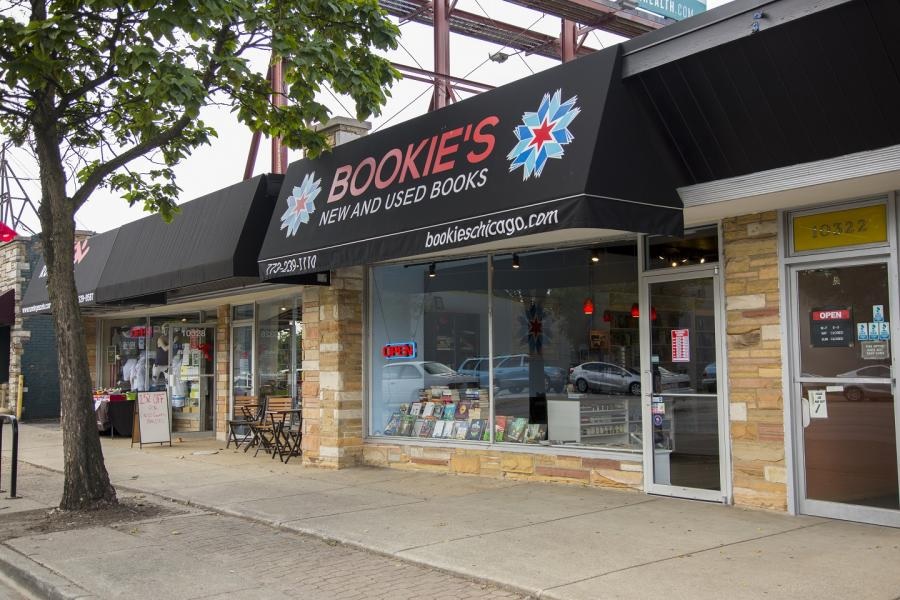 Keith Lewis, owner of Bookie's New and Used Books in Chicago's Beverly neighborhood, has signed a lease for a second store at 2015 Ridge Road, Homewood-Flossmoor Chronicle reported, adding that depending on how the build-out goes, he hopes for a summer opening.
In 2015, Lewis purchased Bookie's, which opened in 1989, and then moved to a new, larger location in 2017 "because he needed more space to provide a place for the kind of events book lovers love: book clubs, readings, book signings and similar gatherings," the Chronicle. "His goal with the Homewood store is to use what he learned about building community at the Beverly store and enhance it, creating a place designed to host events."
"I have a feeling events will be even bigger in Homewood," said Lewis, who has earlier family ties to the neighborhood that were rekindled by a conversation with a customer from Homewood who couldn't find what he wanted in the Beverly store.
"I said, 'Wow, Homewood. If I could open another store, there are two places I would think about doing it, and one of them is Homewood,' " Lewis observed. "Literally the next day, (Homewood) Mayor Hofeld walked into the store and introduced himself.... That's too much of a coincidence to ignore," he said. "It's a little bit of a destiny kind of thing. I wasn't really looking to expand, I was just thinking 'Wouldn't it be nice.' "
Homewood Economic Development Director Angela Mesaros subsequently invited Lewis to attend the village's biennial economic development breakfast, where he talked with local businesspeople about available locations, including the one that will house Bookie's, and went on a tour with village officials.
"I was impressed with the kind of businesses that were popping up there, and I could kind of see how a bookstore would fit in," he said, adding: "I think there's probably a need. A bookstore brings a lot to a community."