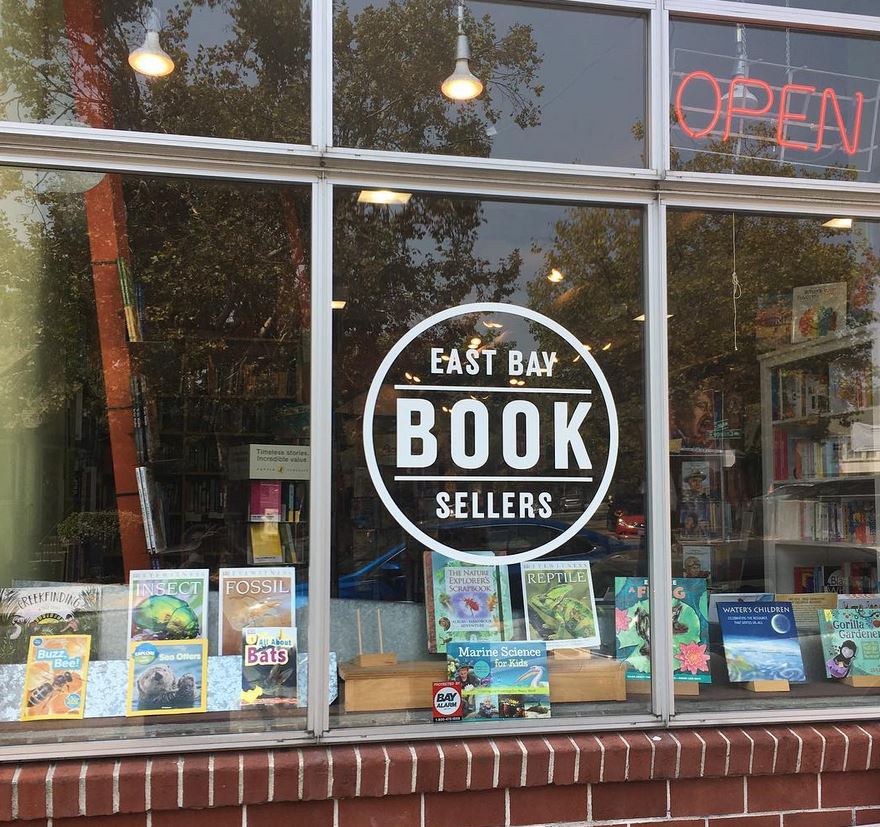 "Some people still come in and say 'thank you for saving the store,' but I didn't save anything," said Brad Johnson, owner of East Bay Booksellers in Oakland, Calif., laughing. On September 1, 2017, he officially took over the Oakland branch of DIESEL, a bookstore from original owners Alison Reid and John Evans, and renamed it East Bay Booksellers. "It wasn't a financial decision, it wasn't a matter of DIESEL being under threat," Johnson continued. "It was more of a proactive sort of thing. A kind of experiment in store transition."
That transition began in the summer of 2016, when Reid and Evans asked Johnson, who was the current manager and had been there for about four years, to stay behind after a staff meeting. They inquired if Johnson would be interested in purchasing the store from them. When he asked why they were thinking of him as a successor, Johnson recalled, they explained that it was his "identification" with the role of being a bookseller and the way he treated it as a vocation. "They just kind of liked my style," said Johnson. "Bookselling wasn't something I was ever looking to leave."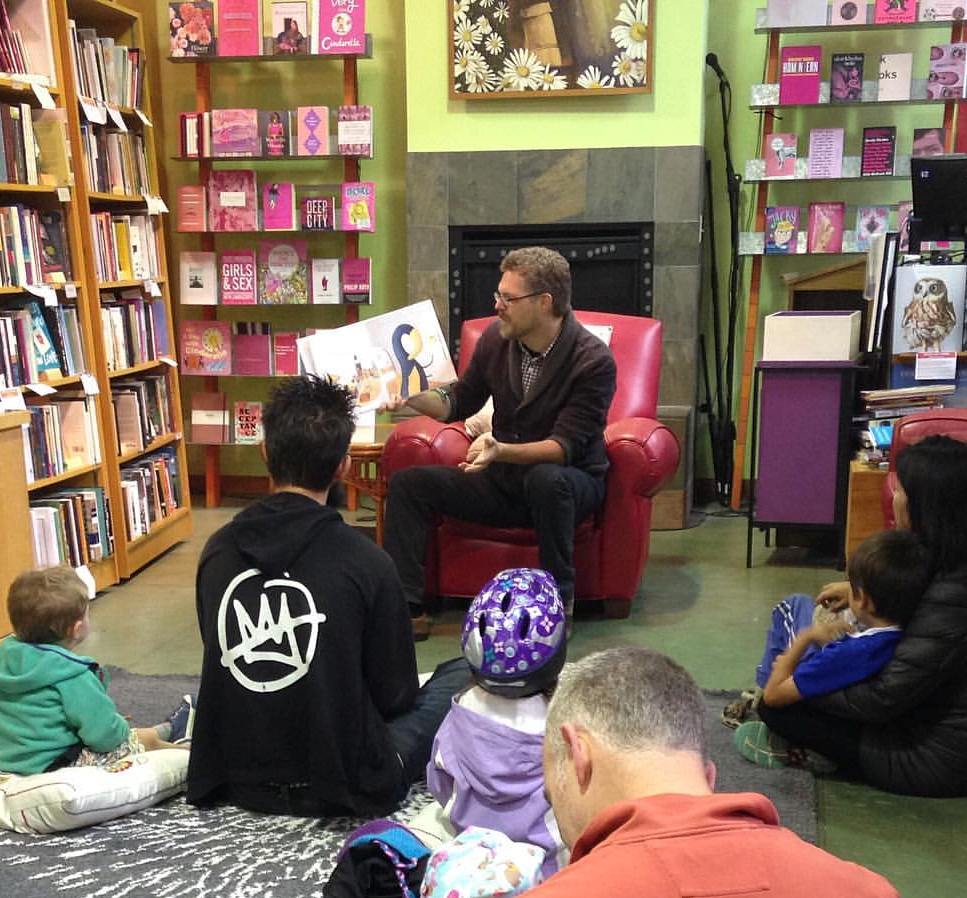 Story time with Brad Johnson
Once Johnson said he was interested, the big concern was obtaining funding. He, Evans and Reid agreed that they wanted to go about fundraising in such a way that as few people as possible thought the store was in trouble, and they decided that if, as time passed, it became clear that Johnson wasn't going to come up with the money, nothing would change and the store would continue as if nothing had happened. "It would be a blow to the ego," Johnson remarked, "but it would be fine."
But before Johnson formally began fundraising, he started additional training with Reid and Evans, almost as soon as he said he wanted to buy the store from them. He began participating in buying with the co-owners, meeting with more reps and spending time "digging into" profit-and-loss reports. DIESEL's event coordinator started checking in with Johnson more often and, as the months progressed, he started traveling to the DIESEL store in Brentwood to get a handle on the financial side of the business.
Johnson explained that nothing really proved to be a "complete shock" to him during this time, in large part because of Evans and Reid's philosophy that everybody in their stores does a little bit of everything. It wasn't as involved as being an owner, of course, but even when he was a frontline bookseller, "nothing was off limits in terms of what you wanted to do." It also helped immensely, Johnson added, that when they first started preparing, they didn't have a deadline for the transition.
"The best thing about how we went about this is that we had no deadline, until we actually created it for ourselves," he said. The ability to simply "grow into things," he continued, is a big reason why the transition was "so seamless."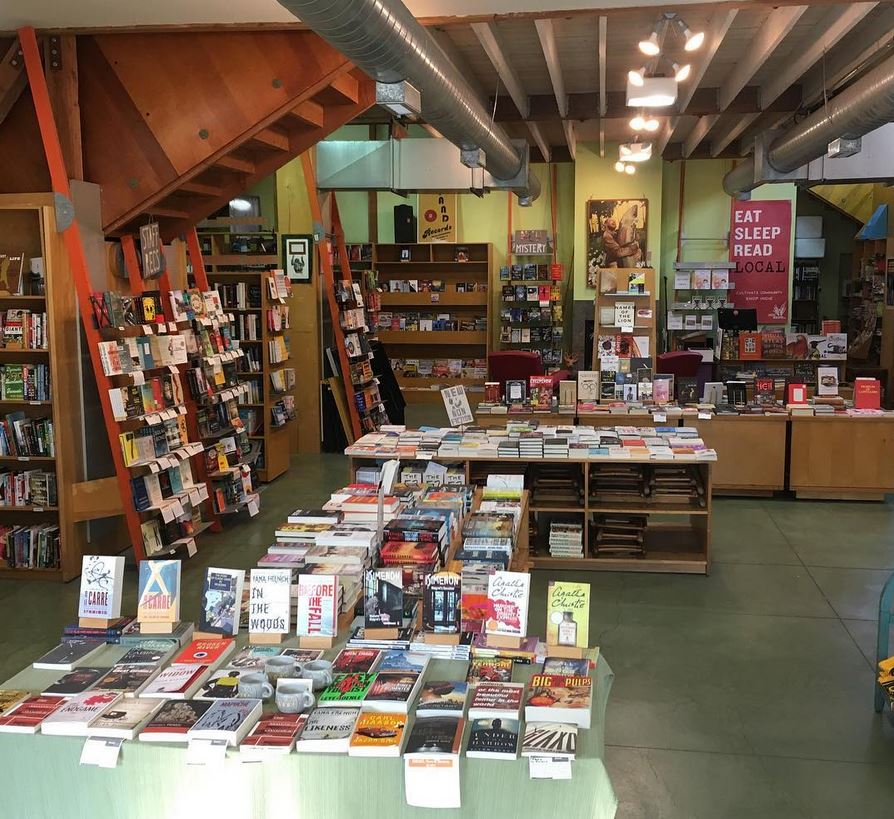 In November 2016, Johnson, Reid and Evans held an event at DIESEL to announce the plans for the succession. The community meeting attracted about 60 people and, according to Johnson, felt "almost like a town hall." He, Evans and Reid spoke for a little while, making their plans known and trying to get the point across that this was not a "closure event" or a plea for help.
By January 2017, Johnson had formally begun fundraising, and compared to the previous six months or so, there was suddenly a deadline--"once the money was there, we had to catch up to this avalanche we created." In terms of financing, Johnson said he wanted to stick to a model like the one the owners of Greenlight Bookstore in Brooklyn, N.Y., have used for their two stores, which involved start-up loans from community members.
Over the next months, through a combination of community loans, traditional bank loans, a successful Kickstarter campaign and more, Johnson secured the funding. He noted that around 80% of the people who ended up giving loans had been present at the "town hall" meeting in November.
Johnson said that the largest change made since the transition--going from DIESEL to East Bay Booksellers--was more of a practical change than anything else. Had there been only a single DIESEL store, he explained, he likely would've kept the name. And as far as other changes he's made, most of them have been fairly minor, including some involving signage and other aesthetic tweaks. Looking ahead, he wants to bring more of his booksellers into the buying process and be "more aggressive" about getting other staff members to go through catalogues.
"I wanted any changes that happen to be pretty organic," he said. "I kind of intentionally didn't want to come in and do everything differently." --Alex Mutter