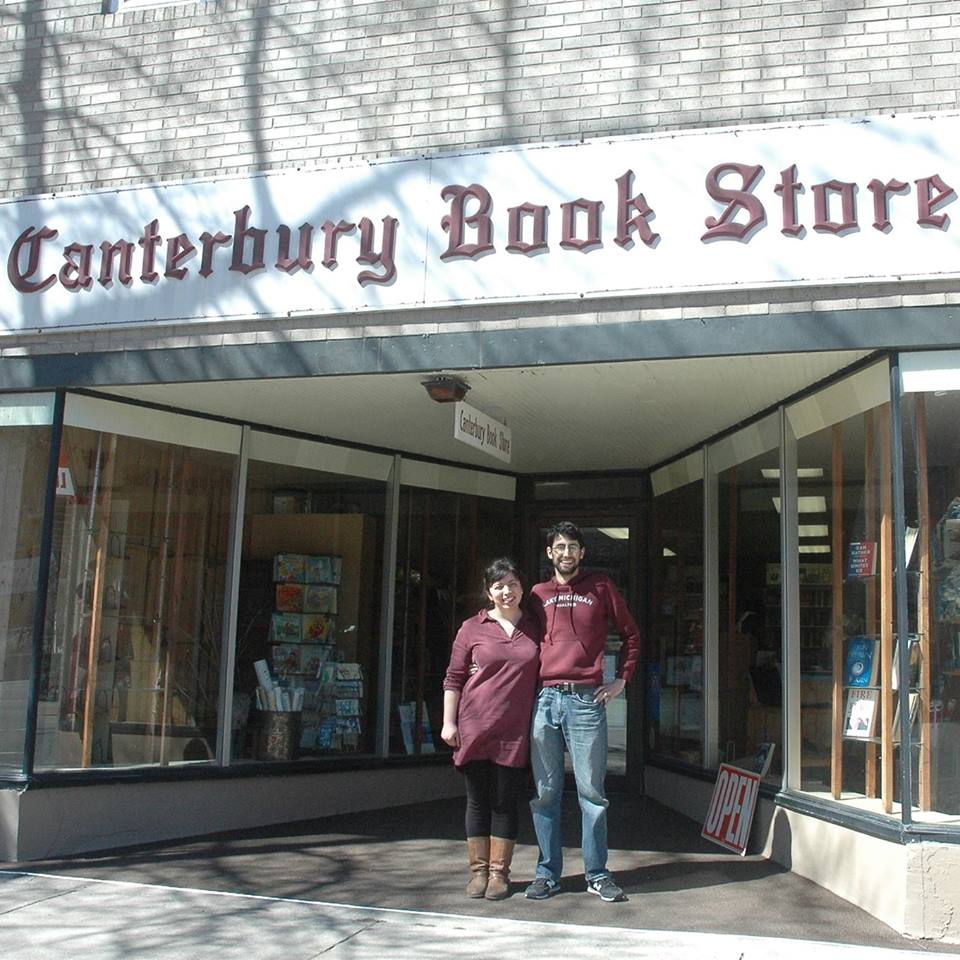 Canterbury Book Store's new owners, Becky Bender and Jesse Traub.
Canterbury Book Store in Escanaba, Mich., has new owners. Becky Bender and Jesse Traub purchased the shop from Shirley Hivala, who has retired after 34 years in business.
In a note on the bookshop's Facebook page, the new owners said they started operating the store on April 17 and "are still getting familiar with the place and learning how to run a bookstore, and really, how to run a business generally. But we are open for business and are just starting to replenish stock, so come by to look around, or stop by to say hi!"
Bender told WLUC the decision to buy the store was irresistible: "We didn't want it to close so we said 'What can we do?' and the answer was to buy it." An Escanaba native, she recalled coming to the shop as a child. "Canterbury was like a special treat to be able to get something to take home and read."
Traub added that owning a bookstore had been a dream dating back to his own childhood, and the city's response has already been supportive: "It's been overwhelmingly positive. The people of Escanaba have been so supportive and so loving and so kind." He also noted that they "hope to provide the things you can't get online. A sense of community. Someone to talk to about the book you just read and the ability to browse before you buy. A chance to encounter new authors and new book that you didn't even know you were looking for."
Canterbury Book Store is planning a grand opening celebration on June 2.