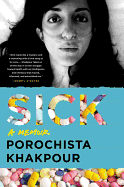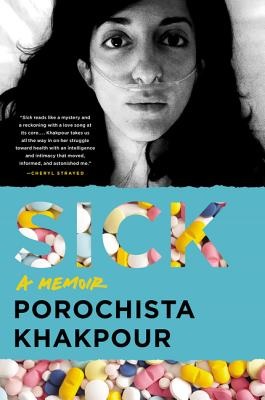 Iranian American novelist Porochista Khakpour explores body and mind in the throes of chronic illness in her unflinching memoir, Sick.

Khakpour (The Last Illusion) is no stranger to suffering and the psychological torments of marginalization. As a child, she fled war and chaos in Iran. Her family eventually resettled in Los Angeles. From a young age, Khakpour harbored an inimical feeling of otherness as she and her parents tried to assimilate into American culture. Casual bigotry against Middle-Easterners followed her in many places and finally exploded into the mainstream with the election of Donald Trump. Sick, however, centers on a more fundamental kind of alienation, that of the mind against one's own ill body. "I am a foreigner," she writes, "but in ways that go much deeper than I thought, under the epidermis and into the blood cells."

Khakpour suffers from advanced-stage Lyme disease. It took years to figure out what was causing severe, if irregular, anxiety, insomnia and debilitating weakness. She duly chronicles her medical journey, from doctor to doctor, and various tick-laden locales, all potential infection sites. Lyme disease is a mysterious and misunderstood illness. People often attribute the symptoms to psychiatric causes rather than pathogens, Khakpour explains. She doesn't hold back on medical professionals who dismiss her and others with the disease as simply crazy. Sick shines much needed light on the nature of Lyme disease and the way reinfections sneak up and devastate normal life.

A gifted literary writer, Khakpour takes her memoir beyond medical and technical aspects of illness. She traces its emotional impacts in her relationships with friends, lovers, her parents. She explores her own demons as well, her struggles with substance abuse and the vagaries of literary fortune. At the same time, she never lets her guard down in the face of white supremacy and other forms of discrimination. One of the most disturbing passages in the book describes a boyfriend inexplicably exploding in a fit of anger and attacking her. With deft descriptive prose, Khakpour melds all these experiences together until sickness becomes a metaphor for her identity and the anguish of broken existence. But hers is still a vibrant striving toward wholeness: "when the body feels out of place it will cling to anything that looks like life. Cities. Homes. People. Lovers."

Writing is a form of wholeness, Khakpour discovers. It makes room for tragic realities. "This book is, it turns out, a miracle book," she says, "because it wrote its own ending, insisted on its own ending." Sick is a hard-hitting memoir that succeeds not through personal crucification but honest and vivid self-reflection. --Scott Neuffer, writer, poet, editor of trampset

Shelf Talker: In this compelling memoir, Iranian American author Porochista Khakpour confronts Lyme disease and her own sense of alienation.