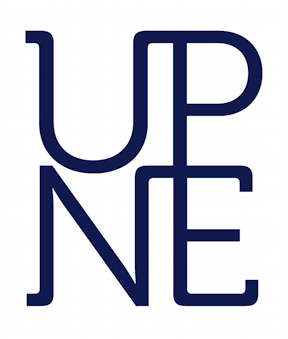 The planned closing later this year of the University Press of New England, the publishing consortium of colleges and universities founded in 1970, will affect more than the two remaining partners, Dartmouth College and Brandeis University. UPNE also acts as a distributor for at least 15 small and medium-sized presses, including Academia Press, Carnegie Mellon University Press, Four Way Books, Northeastern University Press, Oberlin College Press, Omnidawn Publishing, Peter E. Randall Publisher, the University of New Hampshire Press and Wesleyan University Press.
UPNE also distributes selected titles from museums, including the Boston Athenaeum, the Peabody Essex Museum and Wadsworth Atheneum.
Quite a few of distributed presses have small staffs that rely on UPNE for everything from design and production to sales and marketing. (Some are former full members of UPNE.) For many of the distributed presses, Dartmouth's announcement caught them by surprise. One noted that "the off-ramp is short," with spring 2019 "just around the corner." Several with whom Shelf Awareness discussed the situation uniformly praised UPNE's staff and their work, saying that it had greatly helped their publishing program, and enabled them to publish more books and reach more readers.
For her part, Martha Rhodes, director of Four Way Books in New York City, said that although she needs to make a decision soon about a new distributor, "I am trying to take some time to educate myself and the staff. We've spoken to distributors' clients, the distributors themselves and booksellers, and we've also re-examined our own goals, needs and expectations. I want this move to offer stability and the opportunity to thrive." Four Way Books celebrates its 25th anniversary this year, "so I guess it is fitting that a big change is on our horizon," she continued. "UPNE has been an important partner in our enterprise. We are indebted to them."
Sales of the core publishers at UPNE account for about $1.5 million, and, with all distribution clients included, total sales are about $2.5 million. As the last two member publishers, Dartmouth College and Brandeis University have to contribute an estimated $400,000 annually to cover shortfalls. For many, this amount was minimal in the effort to support research and scholarship and its dissemination--the goal of most institutions of higher learning.
But like many other colleges and universities, Dartmouth has felt pressed enough financially to cast a wary eye at areas of the institution that it doesn't consider core parts and that, by some definitions, don't pay their way. As Jere Daniell, professor emeritus of history at Dartmouth, who was involved with UPNE from its beginnings in 1970, told the Valley News: "Dartmouth is going through a process of shifting away from financial losers among its nonacademic things." Another example is the school golf course, which Dartmouth said last year it's considering closing in order to sell or repurpose the land.
UPNE employs 20 people, who will be let go over the course of the year. Several years ago, UPNE had a staff of 24 but stopped replacing those who left, including editor-in-chief Phyllis Deutsch, who retired last summer--indicating that the Dartmouth administration's decision to close UPNE may have been made much earlier than this year. For some UPNE employees, the prospect of finding a similar job in the area is daunting, given that their skills are specialized and UPNE is located in Lebanon, N.H.
Some staff felt that the Dartmouth administration decided to close UPNE without giving the organization a chance to address the school's concerns. In addition, few are confident about the future of the Dartmouth College Press. The administration has said it is forming a faculty study group to look into the matter. By contrast, Brandeis University has said that its press is an important part of its institutional mission.
Unlike the threatened closures in the past two years of the University of Missouri Press and the University Press of Kentucky, the closing of UPNE has caused very little protest. In part, this may be because so far the UPNE closing doesn't involve the closing of a single press. Yet, for the many involved in it, it feels that the effect of UPNE's closing is much greater than the loss of a single press.