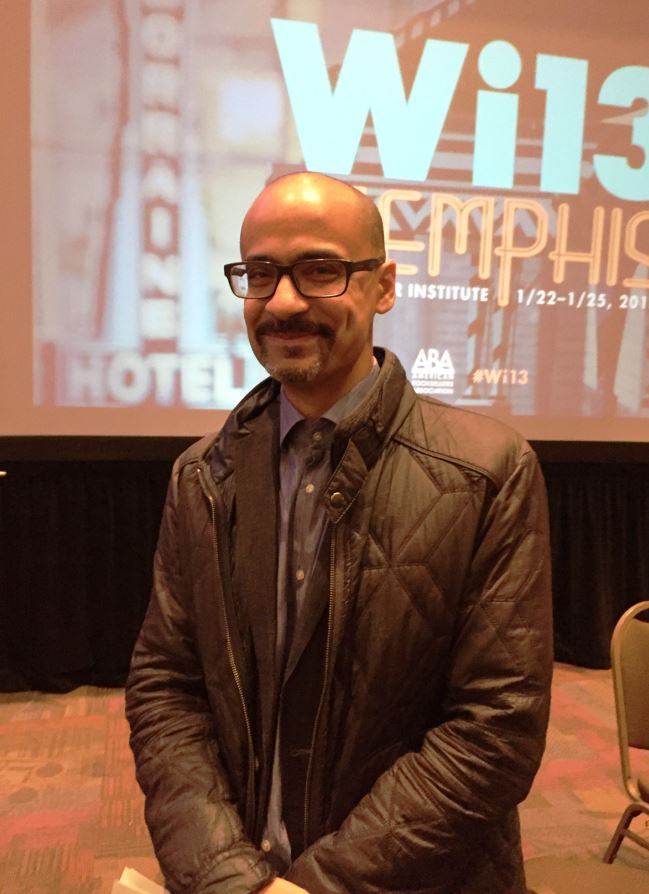 Junot Díaz earlier this year.
Junot Díaz, who has been accused of sexual misconduct and verbal abuse, has stepped down as chair of the Pulitzer Prize board and will cooperate with an independent review of the allegations commissioned by the board, the New York Times reported.
Díaz joined the board in 2010 and was made chair in April. His predecessor as chair, Washington Post columnist Eugene Robinson, has resumed the role on a temporary basis.
At the same time, MIT, where Díaz is a professor of creative writing, is also reviewing the allegations, according to the AP, which said, too, that the Cambridge Public Library has canceled its annual Summer Reading Kick-Off featuring Díaz, an event that had been scheduled for this Wednesday, May 16.
Earlier this month, at the Sydney Writers Festival in Australia, Zinzi Clemmons, author of What We Lose, publicly questioned Díaz about his cornering her and forcibly kissing her when she invited him to speak at a workshop when she was a graduate student at Columbia. After the Festival session, she tweeted about the incident, and several others said that Díaz had engaged in bullying behavior with them.
Díaz won the Pulitzer Prize for fiction in 2008 for The Brief Wondrous Life of Oscar Wao and in March published his first children's book, Islandborn. He is also the recipient of a $100,000 MacArthur "genius" grant.