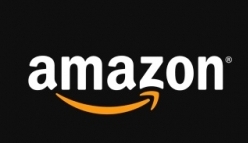 Amazon plans to open its sixth warehouse in Ohio, in West Jefferson, near Columbus, by the end of next year. The company currently has two warehouses in Ohio and is opening two more this year and another, besides the West Jefferson one, next year. The 855,000-square-foot West Jefferson warehouse will be Amazon's fourth in central Ohio and will primarily stock general consumer items, including books, electronics, housewares and toys.
While local officials praised the company for adding a warehouse that will employ 1,500 people (West Jefferson Mayor Ray Martin said the new warehouse "will help us build a stronger community for all"), Amazon appears to have successfully played hardball with its hometown city government over a proposed tax on large companies that aimed to raise funds to fund affordable housing and fight homelessness--addressing problems created in large part by the expansion of Amazon.
According to the New York Times, the Seattle City Council yesterday passed a scaled-back version of the bill after Amazon expressed displeasure and indefinitely shut down two major building projects. The proposed annual tax would have been $500 per full-time employee at large employers, which would have raised about $75 million. The new version is $275 per head, which is estimated to raise less than $50 million. (As a point of reference, Amazon's market capitalization is about $777 billion.)
After the vote, Amazon said it would restart one of the two building projects but was noncommittal about the other. In a statement, Amazon v-p Drew Herdener said, "We remain very apprehensive about the future created by the council's hostile approach and rhetoric toward larger businesses, which forces us to question our growth here."