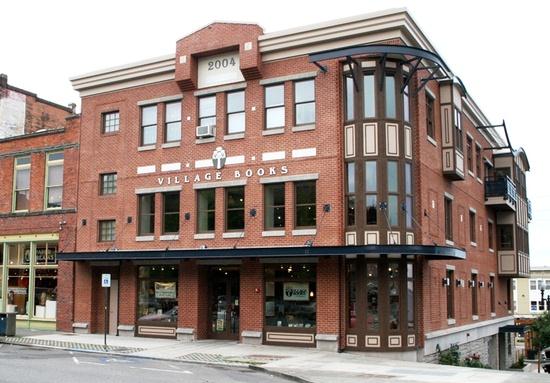 Village Books and Paper Dreams, Bellingham, Wash., is welcoming a new restaurant in its mezzanine: Evolve Chocolate + Café, co-owned by Chef Christy Fox and Shannon Fox, which will open in June and is known, the store wrote, for its "award-winning truffles, sipping chocolates and unique flavor profiles. The Foxes have sold their small-batch chocolate confections at wine, food and chocolate festivals from Seattle to San Francisco as well as the Bellingham and Edison farmers markets, Washington wineries, and at their popular 'pop-up' chocolate lounges around Bellingham for the past five years." Chef Christy Fox also has nearly 30 years of experience working in regional fine dining restaurants.
In addition to the restaurant, which will offer "an array of sweets, sips and savories," the Foxes will maintain a booth at the Saturday Bellingham Farmers Market and will open a sidewalk café at Village Books' parkside entrance near the Village Green during the Wednesday Fairhaven Market and Saturdays for Fairhaven Outdoor Cinema movies. They will also host champagne soirees, high tea and author/book-themed dinners in their private event space. The Foxes will launch a Kickstarter campaign to support the café.
Since opening in its current Bellingham space in 2004, Village Books has had several cafés in the store. Chef Charles Claassen, who took the reins in late 2010, is selling the café to pursue other interests. While Evolve Chocolate + Café is under construction, Village Books is reconfiguring the rest of the mezzanine level with new areas for writers and events.