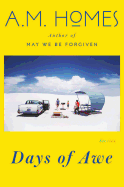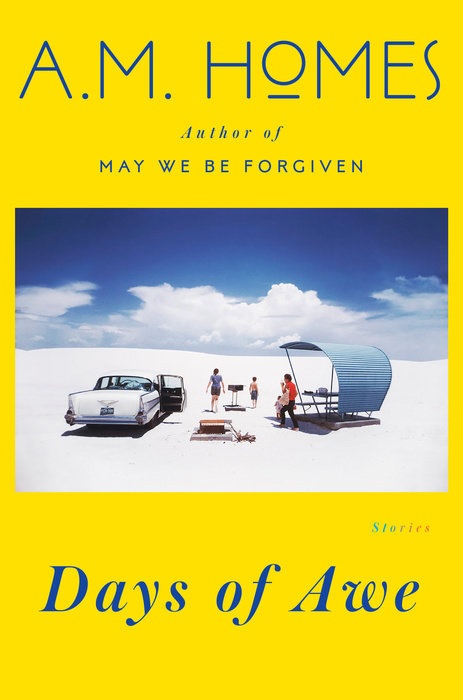 Readers who enjoy the short stories of George Saunders and Kevin Brockmeier will find ample reason to appreciate A.M. Homes's varied story collection, Days of Awe, her first since 2002's Things You Should Know. Wired into the zeitgeist, she's both a keen observer of some of the more absurd aspects of contemporary American life and someone who's not afraid to explore the boundaries where real life morphs into fantasy.

Homes's archetypal characters resemble the members of the Los Angeles family who appear in "Hello Everybody" and "She Got Away." They eat in restaurants that serve "designer-size macrobiotic bites" and pass entire meals staring at their cell phones, while "occasionally and without warning they will speak randomly and out of context." But for all their trendy affluence, one of them feels "drenched in aloneness, the cologne of empty, the odor of nothing." That same young woman describes her sister as a "human Post-it; there's nothing to her--no dimension."

The best of these stories take a familiar situation and give it a bizarre twist. That's true of "A Prize for Every Player," where Tom, Jane and their two children embark on what appears to be a routine Saturday morning shopping trip at a Costco-type store. Tom has invented an unusual contest to break the tedium of filling up the family's shopping carts. But this outing takes on an even weirder aspect, as one of the children discovers an abandoned baby atop the towel display, while Tom's observations in front of a bank of televisions inspire his fellow shoppers to promote him as a presidential candidate. In barely 20 pages, it's a telling satire of our consumer culture and current political moment.

And for every seemingly offhanded story like "Your Mother Was a Fish" (a magical realist riff on several generations of a very odd family), there are others that pack real emotional power. The collection's title story follows two characters--the "War Correspondent" (Erike) and the "Transgressive Novelist" (Rakel)--at a "summit on Genocide(S)." In it Homes raises provocative questions about the characters' shared role of "professional witnesses, reminding others to pay attention, keeping the experience alive, hoping that the memory will prevent it from happening again." Equally affecting is "The Last Good Time," in which the protagonist, someone who considers himself "an outsider in his own life," revisits Disneyland and the Joshua Tree National Park, seeking meaning in scattered fragments of his past.

Unlike many story collections whose appeal lies in some unifying theme, Days of Awe's pleasure emerges from its embrace of the unexpected. Turn the page and you never know what you may find. --Harvey Freedenberg, freelance reviewer

Shelf Talker: In a diverse collection of stories, A.M. Homes casts a shrewd eye on modern life.