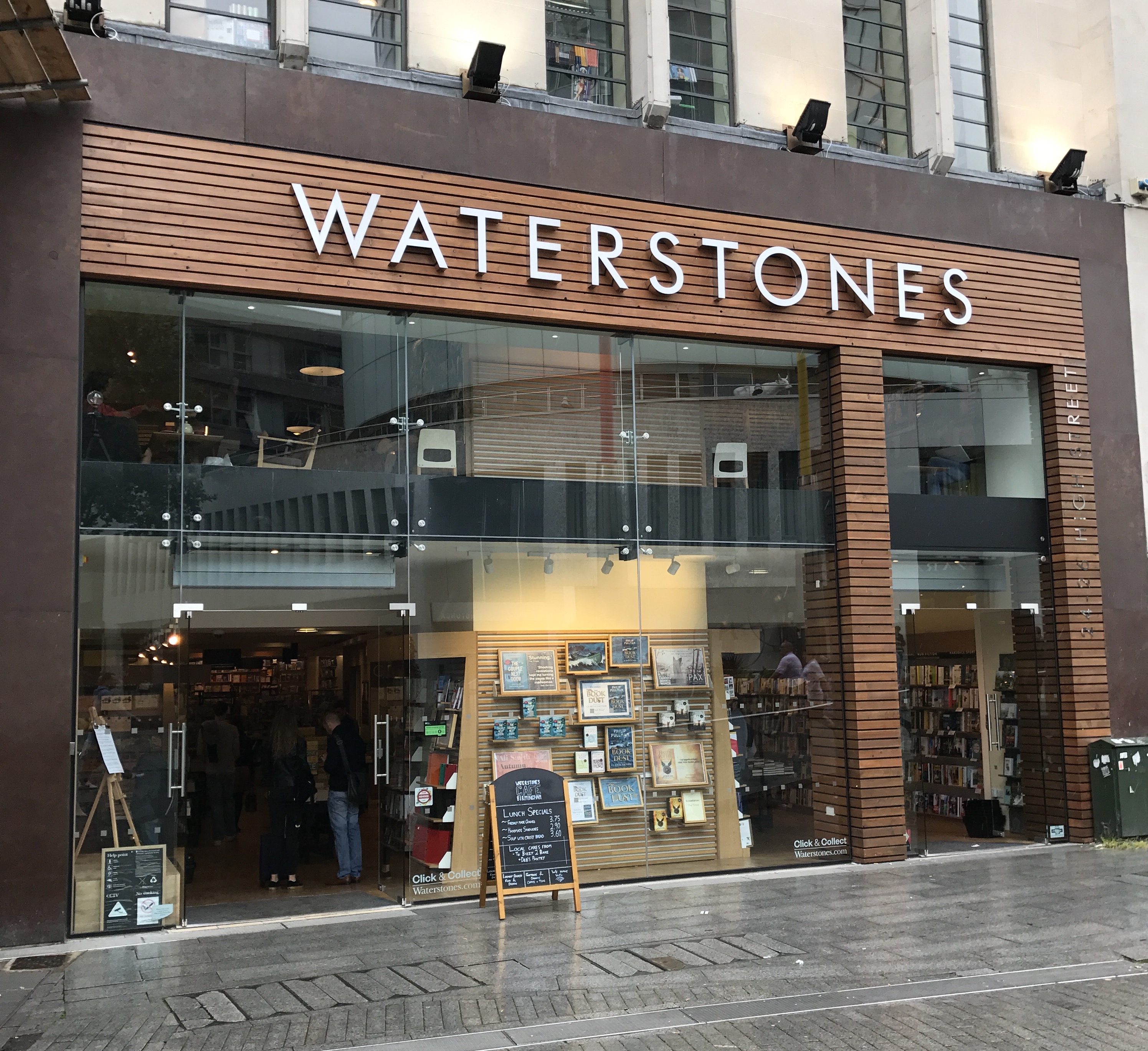 Just a day after the announcement that Waterstones planned to open Stockbridge Books, one of its "unbranded stores," in Edinburgh next spring, the chain quickly abandoned the idea, the Bookseller reported. The store will now be branded as a Waterstones.
The decision was made in the wake of strongly worded accusations by nearby independent Golden Hare Books that Waterstones CEO James Daunt was reneging on his pledge not to open a bookshop near an indie. The outcry was quickly joined on social media by fellow indie booksellers and customers, as well as authors and others in the book trade.
"It feels like a small victory," said Golden Hare manager Julie Danskin. "I think it does make a difference, it is certainly a better situation than we found ourselves in on Monday. It was very much the branch masquerading as an indie that we had a problem with. I found it a bit strange it was going to be called Stockbridge Books given that Golden Hare is an important part of the literary scene there and has been for the last four years."
She added: "What we have been amazed by is the support from the community and the literary community.... I hope Waterstones will think about other independents before planning to open their next bookshop, because there are some communities that will not respond well to it."
Calling the decision to name the store after the local area a "mistake," Daunt said, "It has been a little bit a case of the right hand not knowing what the left hand is doing, which can happen in large companies. Clearly we need to call it a Waterstones. I have spoken to Julie who seems passionate and sensible, we should be able to rub along perfectly well together."
Daunt noted that the new bookstore "we are opening isn't next door, it is the same distance away between Daunt Books in Hampstead and the Waterstones in Hampstead, it is across the river. But we will now be calling it a Waterstones, it is unfortunate that we made that mistake."
Asked by the Bookseller whether Waterstones had changed its stance on not opening up new stores in places which already had thriving independents, he replied: "Absolutely not. We will not be operating in a predatory way. Independent book shops have their place. It's big chains like Waterstones who need to be responsible. We shouldn't cut prices or do deals to undermine independent booksellers--we all have something to offer communities."
Yesterday, Gullivers Bookshop in Wimborne Minster tweeted: "Good work Twitter! @GoldenHareBooks still need all of the support they can get though."