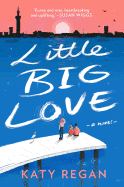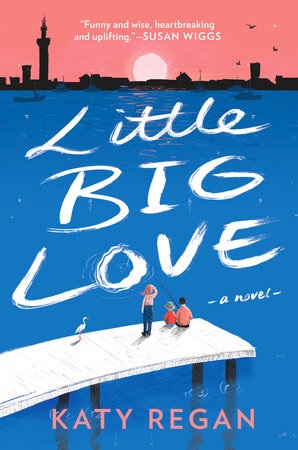 One night in June 2005 changes the lives of a family in Little Big Love by British author Katy Regan. Set in Grimsby, a small, repressed fishing village in England, the story is told from three distinct perspectives of the Hutchinson family. Zac is a precocious, inquisitive and fact-finding 11-year-old, who has blue eyes just like his father's. He is obsessed with food, the memory of his deceased Uncle Jamie, a chef who died a tragic death, and finding his father, who left before Zac was born.

Zac's mother, Juliet, is a full-figured, single mom who works at the Sandwich King, an eatery in Grimsby. She has a tendency to overeat and to shoplift food from grocery stores. She still carries a torch for her old flame, Zac's father, Liam Jones. Her inability to get over his departure makes dating a challenge--often quite comical.

Finally, there is Mick, her dad. A retired fisherman and recovering alcoholic, he is married to Lynda--aka Nan--who is still bitter over both the death of her son Jamie and the fact that Zac's father "did a runner" and hightailed it out of their lives. Mick is ensnarled amid the whole devastating situation that tore his family apart--a situation that has kept his daughter and his wife in a state of inertia for 10 years, and has burdened him with secrets.

The inability of the three narrators to move beyond the impact and implications of the night that changed everything--a night that, in its aftermath, has perpetuated lies and mystery--forms the impetus for this moving, bittersweet story that seeks to unravel the truth of what really happened and why.

Zac largely carries the narrative. He's a lovable foodaholic who is unmercifully bullied at school about his weight, but he finds an accepting friend and confidante in his asthmatic neighbor and outspoken classmate Teagan, who is also fatherless. When Zac learns that his mother may never find a new romantic life partner because Liam is the only man she's ever truly loved, he sets out to find the truth of what made his father leave, in the hope he can reunite them. Zac and Teagan fuse their creative spirits and launch a fun yet determined search. In doing so, Zac teaches his family the meaning of tenacity, forgiveness and redemption.

Little Big Love is Katy Regan's U.S. debut, and as in her U.K. releases (How We Met, The One Before the One), she delivers an affirming, buoyant novel populated by authentic, empathetic characters, young and old, who infuse her adventurous story with great poignancy, humor and heart. --Kathleen Gerard, blogger at Reading Between the Lines.

Shelf Talker: A lovable, determined, 11-year-old boy seeks to unravel a decade-long mystery in his family and finally find his birth father.