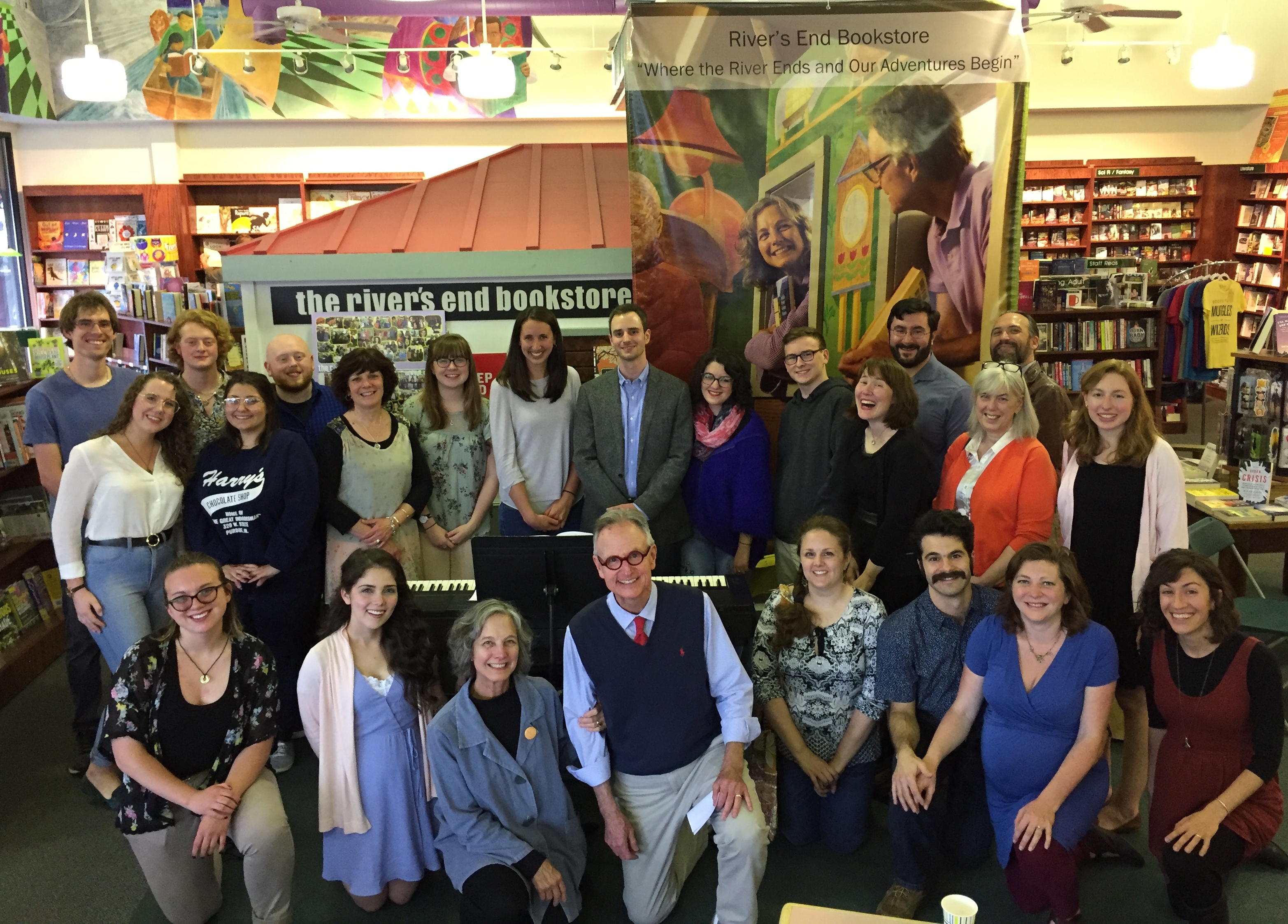 river's edge bookseller alumni party
Congratulations to the river's end bookstore, Oswego, N.Y., which celebrated its 20th anniversary over the weekend, noting on Friday: "20 years ago today we opened the doors to the river's end bookstore... your bookstore. Thanks to our beautiful community, loyal customers, local authors and our incredible staff of knowledgeable booksellers we are celebrating today. Come join the celebration... we would love to thank you in person! (And we will be serving cake from Cakes Galore & More, coffee from the Coffee Connection and great books at a 20% discount all day!)."
On Saturday, owners Bill Reilly and Mindy Ostrow hosted an alumni party (former and current booksellers) and posted on Facebook: "Thanks to everyone who stopped in, gave hugs, bought books, sent well wishes, shared memories and ate cake. It was a beautiful day. We love you all!"