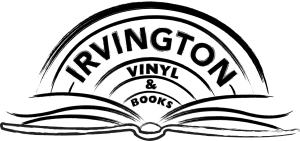 Elysia Smith has bought both Bookmamas and Irvington Vinyl in Indianapolis, Ind., and will merge them and reopen as Irvington Vinyl & Books in June, nuvo reported. In March, Bookmamas owner Kathleen Angelone and Irvington Vinyl owner Rick Wilkerson had announced they were closing their stores, which share space.
"My fondest hope when Kathleen and I decided to wind this thing up was that we would find somebody to succeed us," Wilkerson told nuvo. "It didn't look like we were going to, so we went into the liquidation. And then, right at the beginning of the liquidation, Elysia came to talk to us, and I was like, 'Wow. That would be awesome if we could figure something out.' Against all odds, it happened."
Angelone, who opened Bookmamas in 2007, said of Smith: "I'm excited that she's young, and she has energy. She has a vision, and she has passion. She can just move it forward. I had gotten to a point where I was becoming more tired, and I had some health issues. It was just getting to be too much for me. But I think this is just a match made in heaven to have her come in here, take over, and move it in her own direction."
For her part, Smith, who is a writer and community organizer, said, "I have built up a lot of rapport with Rick and Kathleen over this process, and it's been wonderful. I really am spending a lot of time talking to them about what they did in the past and how I can ensure that the community Irvington Vinyl and Bookmamas supported before continues to feel supported, while also bringing in people that will invigorate it, grow it, and make it more dynamic."