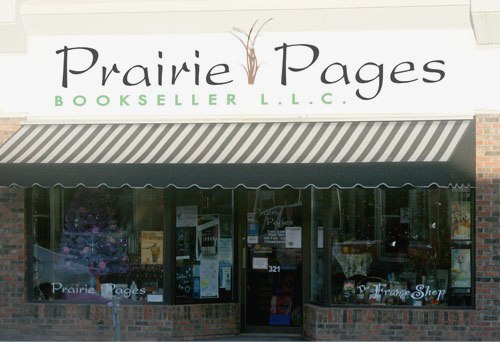 Neighbors Amanda Bachmann and Amanda Thronson have bought Prairie Pages bookstore in Pierre, S.Dak., which they are reconfiguring and will reopen in June, the Capital Journal reported. Bachmann is an entomologist with SDSU Extension and Thronson teaches English at Stanley County Middle School, jobs they'll continue for the near future.
They bought the store from Peggy Stout and Kathy Villa, owners for 12 years. Stout had decided to retire, and Villa told the Capital Journal, "If Peggy is not going to be here, I don't want to be here!"
Bachmann and Thronson said that one impetus for the purchase was their belief that it would be difficult to start another bookstore in Pierre from scratch. Thronson told the paper, "When we saw what the bookstore meant to the Pierre community, we thought: Why don't we just give it a shot, and see if we can't make it happen and keep the bookstore going here."
Both new owners worked many years ago at Barnes & Noble, and Thronson also worked at the Concordia College bookstore while she was a student. (Her father managed the Augustana University bookstore.)
Tweaks at the store include the addition to the inventory of board games and graphic novels, and reshuffling of sections. The new owners also aim to emphasize gaming group meetings, book club meetings and kids story time.