Josh Cook, an author and bookseller at Porter Square Books in Cambridge, Mass., is organizing a protest against former White House press secretary Sean Spicer, who is scheduled to appear at BookExpo on Friday, June 1, to promote his book, The Briefing, coming from Regnery in July. In a Facebook post about his plans, Cook encouraged other BookExpo attendees to "make a statement of protest" against both Spicer and the decision to include him on the schedule by not attending the panel.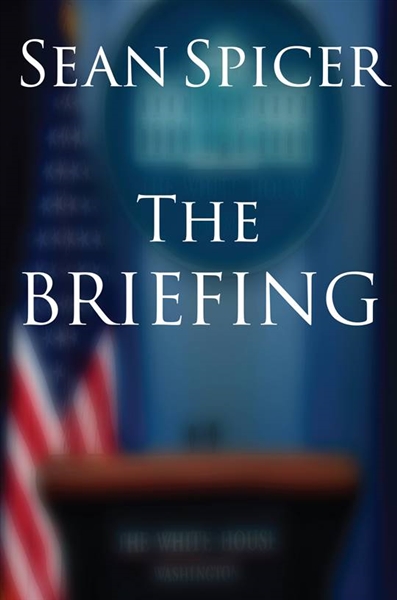 "Though Spicer has every right to publish a book, that doesn't mean the book industry needs to give a platform to someone who damaged our nation by lying to the American people," wrote Cook. "The best response to this embarrassment is an empty audience."
Instead, he suggests that Expo-goers attend the "Growing Towards Healing--Confront the Silence" panel featuring activist Yvette Silva that same morning and "stay in that space through at least some of the time of Spicer's event." He also hopes that those unable to make the "Growing Towards Healing" panel, and even those not attending BookExpo at all, will RSVP for the protest on Facebook as a way to create a "sort of petition that we can bring to BookExpo and the ABA as proof of what booksellers are thinking."
Cook also wrote in greater detail about the planned Spicer event, and his reaction to it, in posts on his blog and on Melville House's MobyLives newsblog. He explained: "In the grand scheme of things, de-platforming Sean Spicer from a publishing industry event will be a relatively small victory. But all big victories are made up of small victories, just like all big lies are made up of small lies. And if there's a choice between doing nothing and failing and doing something and failing, I'm going to do something."