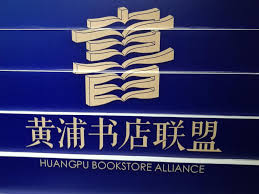 Fifteen bookstores in downtown Shanghai have formed the Huangpu Bookstore Alliance to cross-promote each other by sharing resources and jointly holding events. Shine reported that the initiative "was hatched at the Shanghai Civilization Office, a government branch promoting social morality, and the first members of the alliance are all located in Huangpu District."
Among the businesses participating "are some of the most renowned and popular bookstores in the city, including Shanghai Book City, Shanghai Ancient Bookstore, Shanghai Foreign Languages Bookstore, Shanghai Joint Publishing Bookstore and Sinan Books, as well as some upcoming players in the industry," Shine wrote. There are 133 registered bookstores in the district. One of the long-term goals of the alliance is to hold summits on the bookstore industry and brand itself by organizing international book events comparable to the Shanghai Book Fair and the Shanghai International Literary Festival.
"All bookstores crave more high-quality cultural content to draw readers and eventually consumers, and the alliance will address this common need by breaking the walls of each and every one of them," said Ling Yun, general manager of Shanghai Book Co. and the first rotating head of the alliance. "The ultimate goal is to support sustainable development of all types of bookstores."