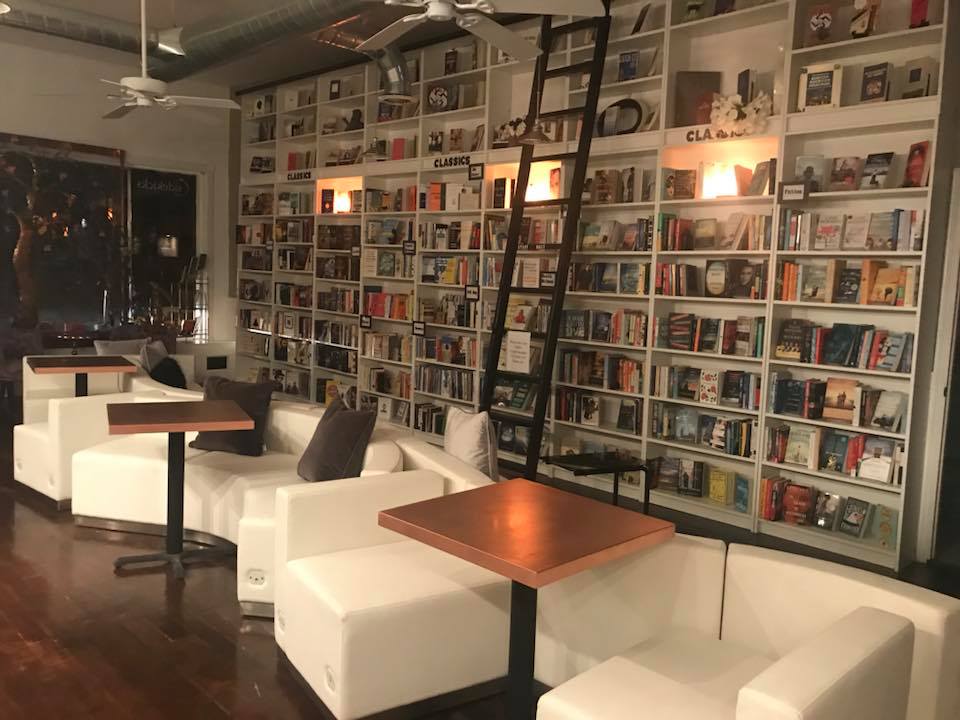 Sidekicks Bookbar will host a ribbon-cutting ceremony May 30 at 507 Broadway St., in Rock Springs, Wyo. Owned by Lisa Ryberg, Sidekicks had a soft opening last month. SweetwaterNOW reported that when the building first became available, Ryberg "was not completely certain of what she wanted to do with it, but she had an idea that kept developing as she worked on remodeling the space."
"Pretty soon it was too late to turn back," she said. Her original idea was a place to sell wine and charcuterie, but she decided that was not enough for a business. "I had really wanted that for a long time but I realized it just wasn't going to work."
Last summer, she and her fiancé, Clark Stith, visited a bookstore in Cody, and that visit sparked an idea. "It was small, but it had a great selection of books and I really liked being in there because I could see all the books. They were easily accessible.... I realized I could combine the two ideas of charcuterie and wine with a bookstore. I just knew it was a good idea."
Launching Sidekicks was "a big process. Everything was bigger than I expected," she said. "But you take it one step and you follow that step through. If you don't know something, you get taught it. You figure it out.... It really is a labor of love, and it took a lot of energy, emotion, and learning."
Ryberg expressed appreciation for how receptive and positive the community has been thus far: "We have all ages and all genres of people come in. I've had college students come in and sit and do homework. I've had retired people come in and have coffee. I've had military guys come in and just hang out. I've had couples, and sisters, and mothers and daughters visit. I've had all ages from millennials to retirees, so it just makes me feel like I hit the right core. They're all comfortable."