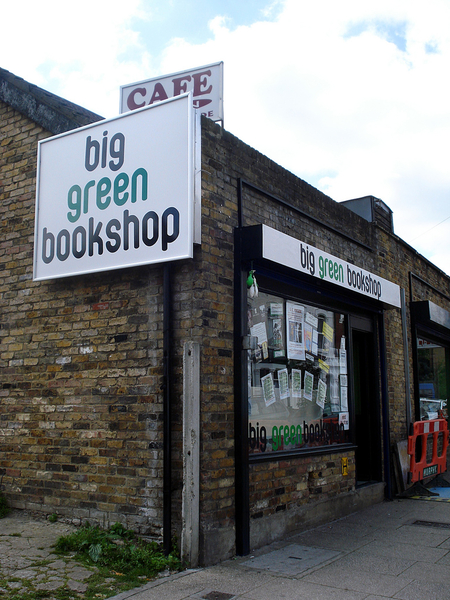 Inspired by last year's launch of the Big Issue's Big Book Giveaway as well as the #WhyBooksMatter campaign, British bookseller Simon Key of London's Big Green Bookshop "is turning to Twitter to do the same by letting bookworms #buyastrangerbook every Wednesday."
The initiative encourages his Twitter followers "to either ask for a book which is then paid for by another follower or the opposite, pledging money which is then used to fund a purchase for someone else," the Big Issue wrote. Key sold 56 books the first time he tried it earlier this month and 75 the following week.
"The idea came about three weeks ago after I had a really bad day at work and I decided to tweet about it as I do at the end of the day sometimes and I put that I had a brilliant idea to reach £1,000 [about $1,355] in takings the next day," said Key, who is also a leading voice behind the recently launched Independent Bookshop Alliance.
"So I tweeted asking if someone wanted a book and I am going to buy it for you, he continued. "I thought it was really nice and a couple of people said you should do a buy a stranger a book day and see what happens. Someone else got in touch and offered to buy a book for someone else and escalated from there. It's a nice thing to do and people who can't afford to buy a book get the chance to have one bought from them and people who want to give a book can do that too--everyone's a winner really." Key broadened the scope this week by inviting his followers to #buyaschoolabook.
"People are really happy with it and obviously it makes a lot of sense for us from a business perspective because people are buying books through us," Key said. "It just shows how you can use Twitter properly. From a business point-of-view it's just something that people need to think about--thinking outside the box. We are grateful for Twitter and it is so simple to do--it's just about keeping an eye on it and replying to people and they like it too as it doesn't take a lot of effort or time."