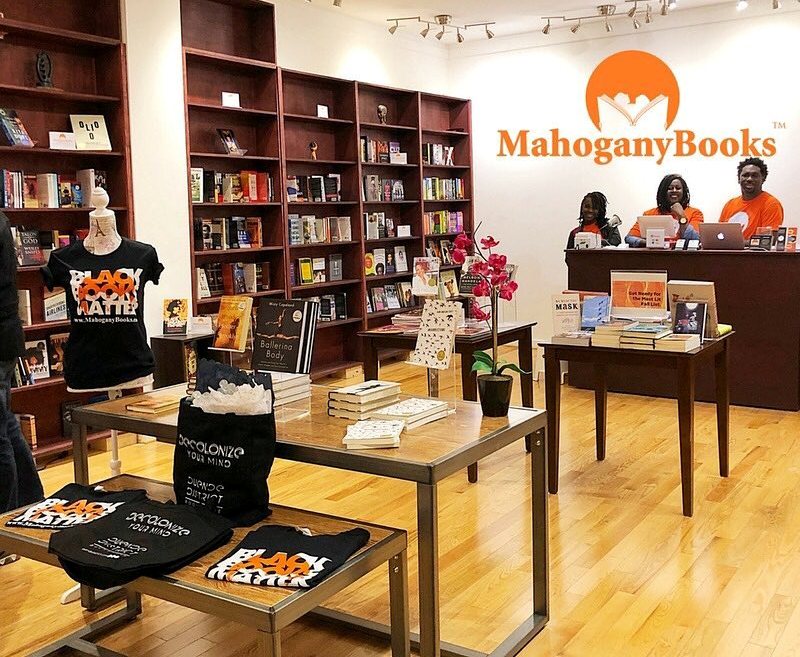 "Culture and community have always been who we are," Ramunda Young, co-owner of MahoganyBooks in Washington, D.C., told Vanity Fair. The bookstore began online and opened its first bricks-and-mortar shop late last year in Anacostia, becoming "the predominantly black neighborhood's first in more than 20 years--a fact Ramunda herself calls 'unfathomable' in what is widely considered the country's most literate city."
Ramunda and her husband, Derrick, are dedicated to providing their community with access to books "for, about, and by the people of the African Diaspora."

Vanity Fair wrote that "in a city that lives and breathes politics, the books on the shelves serve as a natural conversation spark, and 'we encourage discourse,' Derrick says. Recently, Ramunda was in the middle of what she describes as a 'heavily politically charged conversation' with a customer, sotto voce. Suddenly the woman stopped herself mid-sentence. 'Wait, I don't have to whisper,' she said. 'I'm at home.' "